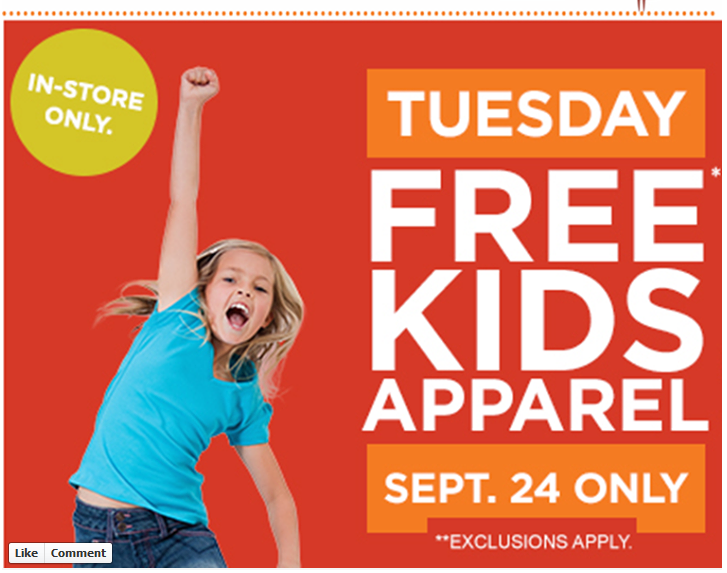 Make sure you don't miss this event!! 9/24 go to your local Sears Outlet store and get a FREE piece of kids clothing–No purchase required! Apparel available in selected stores only.
If you are a Shop Your Way Rewards members (sign up here for free) you can get a FREE piece of Kid's clothing at your local Sears Outlet.
Limit 1 piece per customer. Applies to kid's clothing only. Excludes outerwear. No purchase necessary. Valid at Sears Outlet and Sears Apparel Warehouse only. Valid 9/24/13 only.  For store that carry apparel please visit HERE.