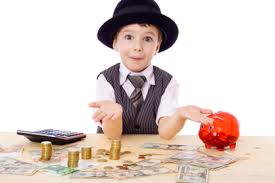 Diapers, wipes, formula, clothes, activities, doctor's visits—kids are expensive! And the toys? Yikes! Sometimes I think that's the biggest expense of all.
I wouldn't say my kids are spoiled—far from it, actually—but I'm pretty sure that I've spent a small fortune on toys in the past few years. Most of that has gone toward the small army of WWE wrestlers for The Boy One and Monster High dolls for The Girl One.
Being the frugal mama I am, though, I'm usually good at hunting down deals on toys. Over the years, I've discovered a few great secrets to save money on toys…
1. Build Your Own
The Boy One's favorite toy for years was a set of wooden blocks that my father made him for his birthday. This set was nothing more than hundreds of wooden blocks that Grampa cut in his shop. They were all corralled in a large plastic toolbox. A similar set of commercial blocks would have cost big bucks at a toy store!
Making your own toys is a great way to save money on toys. If you're even a little crafty, you can try your hand at making wooden toys, dolls, and other toys. Not only can homemade toys save you money, but they can also become cherished keepsakes in years to come!
2. Hunt Down Coupons
A lot of parents may not know that there are coupons available for toys! If you know when and where to look, that is.
Hasbro is known for releasing coupons a couple of times throughout the year. You can usually find these in newspaper coupon inserts, on Coupons.com, or on the Hasbro website. Toy coupons usually pop up in the months before Christmas, but we also see them during the spring sometimes as well, so keep your eyes peeled!
3. Buy Online
If you're looking to save money on toys, particularly specific toys, heading online might be your best bet! Online retailers often have daily deals and clearance sales that you may not see in stores.
When you're hunting for a deal on a particular toy, bookmark the product pages from your favorite online retailers and check them often. When you combine a sale price with a coupon code and a free shipping offer (or free pickup), you can usually get some pretty great deals on toys!
4. Check the Clearance Aisles
We do a lot of our toy shopping at Kmart. When I have to buy lots of toys, as is the case for birthdays and Christmas, I head straight to the clearance aisles! The clearance toys at Kmart just always seem to better in my areas than at other stores.
Clearance aisles are the place to be when to save money on toys! You can often find some fantastic deals on toys here. They may not be the newest and hottest toys, but they're still fun toys nonetheless. You're more likely to find huge toy clearance sales after the holidays, but you'll almost always find some toys on clearance throughout the entire year.
5. Buy Used
Believe it or not, thrift stores and yard sales are great places to save money on toys too! You can sometimes find used toys that are still in great shape for super cheap!
Before you buy used toys, make sure they are still in good shape and have all of the pieces. This is especially true for board games; I learned this the hard way once or twice.
6. Buy Quality
Dollar stores are good places to find cheap toys, but that doesn't always mean that you'll be getting quality toys. I usually shop at the dollar store for small stocking stuffer and Easter basket stuffer toys, as well as coloring books.
For bigger purchases, though, I try to buy toys that are as high  quality as I can afford. Higher quality toys last much longer, which means that they get replaced less often. You may pay a little more up front for higher quality, but you'll save money on toys in the long run.
7. Swap Instead of Buying
Toy swaps are another great idea to save money on toys! When kids get tired of their old toys, you can organize a toy swap.
Each family brings a handful of old toys that they don't want anymore, and trade these toys for something that they do. Just make sure everyone brings toys that are about the same value and are still in good condition.
What about you super shoppers? What are your best tips to save money on toys?