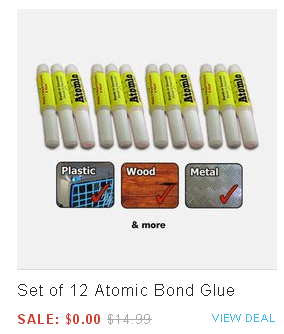 Here's an interesting deal on Tanga today.
Grab a pack of 12 3 oz Atomic Bond glue tubes for $0 and pay $4.99 shipping! After shipping charges, that's just 42¢ per tube, which isn't a bad deal for some super strong glue.
This stuff sets instantly and permanently and dries clear on wood, plastic, and metal. Definitely something that might be handy to have around!