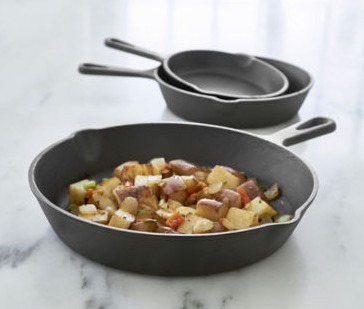 JCPenney has a set of three cooks cast iron skillets marked down to only $24.99 right now. But, it's also time for the JCP Super Saturday Sale and there are a couple of codes that you can use to drop this price even further!
First, you can use the code SAVE3 for an extra 25% off $100 or more, or 20% of orders under $100. This would drop the price to only $19.99. If you added a small filler item, though, like a pair of clearance socks, you can use the code SHOPNOW9 for $10 off $25+ orders, which would give you an even better deal on these! (And a air of socks.)
Shipping is free on orders of $79+ or free to stores on orders over $25. Orders under $25 will cost you around $3.95 to be shipped to your store.