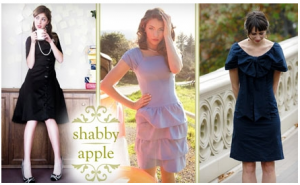 Groupon is offering a great deal on Shabby Apple clothes.  You can get $100 worth of clothes for only $40.  Check out the website and you can see the beautiful clothes they make and a $100 gift certificate can buy you two of the most adorable girl dresses you can find or a special occasion dress for you.  Here's how to get the deal:
Sign into (or create a new account) with Groupon.
When you are logged in, you will see your top browser state the city in which you primarily shop.
At the top of the page click on "Visit More Cities" and look for Hampton Roads. It was at the bottom of the second column.
You will now see the Shabby Apple Groupon offer as the side deal for this city.
Thanks Mommy Snacks and Mrs. Moneysaver!