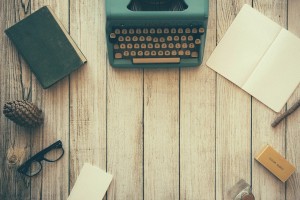 Are you a stay at home parent? Do you want to try and bring in some money to help support the family without having to send your kids to daycare? Although many people assume that you have to drive off every day to your 9-5 in order to help support your family, that is simply not true. There are ways that you can do it!
Direct Sales. Okay, so in all truthfulness, I am not a huge fan of direct sales companies, but I myself am not the salesman type and I think that has a lot to do with it. I have a friends who sell Pampered Chef, Younique and Avon and each of them do very well for themselves, making an extra $500 to $1500 per month to add to their family budget. I have other friends who have lost money doing direct sales, so this is definitely dependent on the work you put in and whether or not it is a good fit for you.
Thrift Store Flipping. Do you like to thrift shop? There is money to be made in buying low and selling high and that includes thrift shop finds. I personally know people who support themselves completely by doing this and frankly, it looks fun to me. Have you ever flipped anything you bought at a thrift store? What was your result?
Freelance Writing. Are you skilled with words? There are several websites that are available for writers to earn money. Check out sites such as Textbroker, Fiverr and others to find writing jobs that will pay you anything from a couple cents per word to $50+ per article.
Virtual Assistant. If you have administrative assistant skills, then a virtual assistant is a great option for you. You can work from your home office, doing assistant work for small business owners or website owners. The duties in a Virtual Assistant position include writing, phone calls, emails, data entry and more. The opportunities are endless and if you have a specific skillset it is easy to find work in that field.
Do you do any work from home? We would love to hear about it.