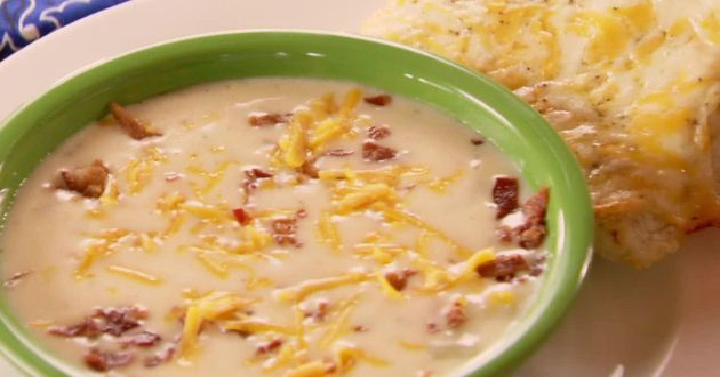 I'm always on the hunt for easy meals for my family but with picky kids that can get challenging. So I've gone back to my roots and talked to my mom about recipes I loved growing up that we'd have all the time! I remember this potato soup was a favorite and I love the fact that it's cheap and easy to make! Whip this up for tomorrow nights dinner and I bet your family will love it too!
Great Potato Soup Recipe
3 cups diced potatoes
1/2 cup diced celery
1/2 cup diced onion
1 1/2 cup water
1 Tbsp chicken bouillon (or 2 cubes)
1/4 tsp salt
2 cups milk (divided)
1 8oz Sour Cream with chives (or plain sour cream works too)
1 tsp flour
In a large sauce pan, combine potatoes, celery, onion, water, bouillon and salt. Cover and cook about 20 minutes or until veggies are tender. Add 1 cup of milk, heat through. I medium bowl, combine, blend sour cream and lour gradually add remaining 1 cup milk. Pour 1/3 of the hot potato mixture into the sour cream mixture; stir and return to pan. Cook over medium heat until thickened.
You can easily top this with bacon bits and cheese. Or add in some peas and ham another night. Great way to use up those leftovers!