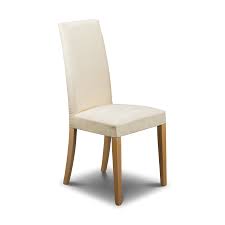 If your home is in serious need of an update, one of the first change you might think of is replacing the furniture. Unfortunately, replacing the furniture in your home – or even in just one room! – is expensive! For those of us on a small budget, replacing old furniture is sometimes impossible.
So, what's an outdated home owner to do?
Why not try to make your old furniture look new again? Updating your old furniture is much more cost effective than purchasing new pieces. You can get a little more life out of your old pieces, while saving for new pieces.
It may seem like a daunting task at first, but even those with the most basic DIY skills can undertake simple furniture updates. In fact, you may be surprised at how simply it can be to revamp a few pieces of furniture, and the transformation can be equally surprising!
Here are a few simple ways you can make old furniture look new again…
1. Repair It
The first thing you'll need to do to make old furniture look new again is to make any necessary repairs. Tighten any screws or nails that have worked their way loose, repair broken hinges, and fix anything else that's broken. No matter how much you try to revamp furniture, it will all be for naught if the piece was broken to start with.
2. Paint It
By far, one of my favorite ways to make old furniture look new again is to paint it! If you have an old dresser, table, or chair that's looking a bit peaked these days, add a few coats of paint. This is also a great way to tie together mismatched pieces of furniture. Although mismatched furniture can look unusual when grouped together in their natural states, they all seem to come together when painted the same color. You can use white paint for a simple classic look, or you can get a bit wild with a funky color or two.
3. Stain It
Refinishing and staining an old piece of furniture is probably one of the more difficult ways to make old furniture look new again, but it's usually worth every minute and drop of sweat! To refinish and stain a piece of wood furniture, you need to start by removing the old finish with a chemical stripper, sandpaper, or both. Once the surface is completely smooth, you can stain it any color you want and add a protective polyurethane coat. Take a bit of advice from me, though. If you're new to furniture refinishing, don't choose a piece with tons of ornate details and crevices! Instead, try your hand at refinishing a basic piece with lots of flat surfaces.
4. Reupholster It
I've always been a little afraid to tackle a big reupholstering project, but I know many people who have reupholstered old furniture with great success and minimal frustration. Apparently, it's not as hard as it looks, and there are tons of resources and directions online about how to reupholster different types of furniture. You may also be able to find the fabric and materials that you need at a local thrift store or in the remnant section of a craft store to keep costs down.
5. Upholster It
If you have a piece of old furniture that has never been upholstered, why not add some? This is a great way to revamp old hard wood dining room chairs! Just give them a few coats of paint and add a cushioned upholstered seat.
6. Cover It
If you have an old sofa that needs revamped but you're not up to reupholstering the whole thing, try using a slipcover. Commercial slipcovers can be mighty expensive, so you might want to try your hand at making your own furniture slipcovers. DIY slipcovers aren't as big of a task as reupholstering a sofa, and they'll likely be much less expensive than purchasing slipcovers.
7. Repurpose It
Another one of my favorite ways to make old furniture look new again is simply to repurpose it! Just because a piece of furniture was made for a specific task, doesn't mean you need to use it for that. I've used a sewing machine table for a writing desk, a dining room table as a craft table, an entertainment stand as a bookcase, and a long buffet table as a bar. While it may not make an old piece or furniture look new, per say, repurposing an old piece of furniture for something else does seem to breath new life into it.
What are some of your suggestions to make old furniture look new again?