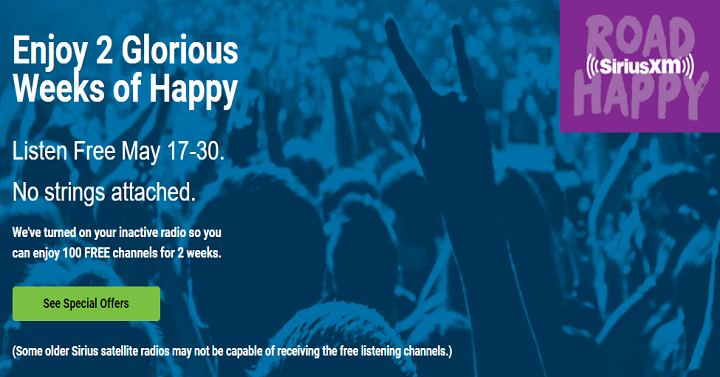 Do you spend a lot of time in the car? This could the perfect freebie for you! Right now, those with an inactive SiruisXM radio will have 2 weeks of FREE Channels with no strings attached!
You don't even have to sign up for anything, just turn it on and you're good to go. Note that not all are capable of this as older Sirius satellite radios may not be able to listen. You can go here to checkout what's free and available to listen to.
What a fun freebie to have! Just remember at the end of your two month trail to call and cancel your service.
**If you've taken advantage of this offer in the past, you might not be able to again.