Wow! You're going to want to RUN over to Amazon for this next deal! It takes a little work, but it's TOTALLY worth it! Add either the 6-pack of Gerber Good Start Gentle Powder Infant Formula or the 6-pack of Good Start Soothe Powder Infant Formula to your cart and apply the following ten codes one at a time:
H12010IF802
H12010IF803
H12010IF804
H12010IF805
H12010IF806
H12010IF807
H12010IF808
H12010IF809
H12010IF810
H12010IF811
H12010IF812
Each code takes $10 off, and there are 11 codes for a total of $110 savings!!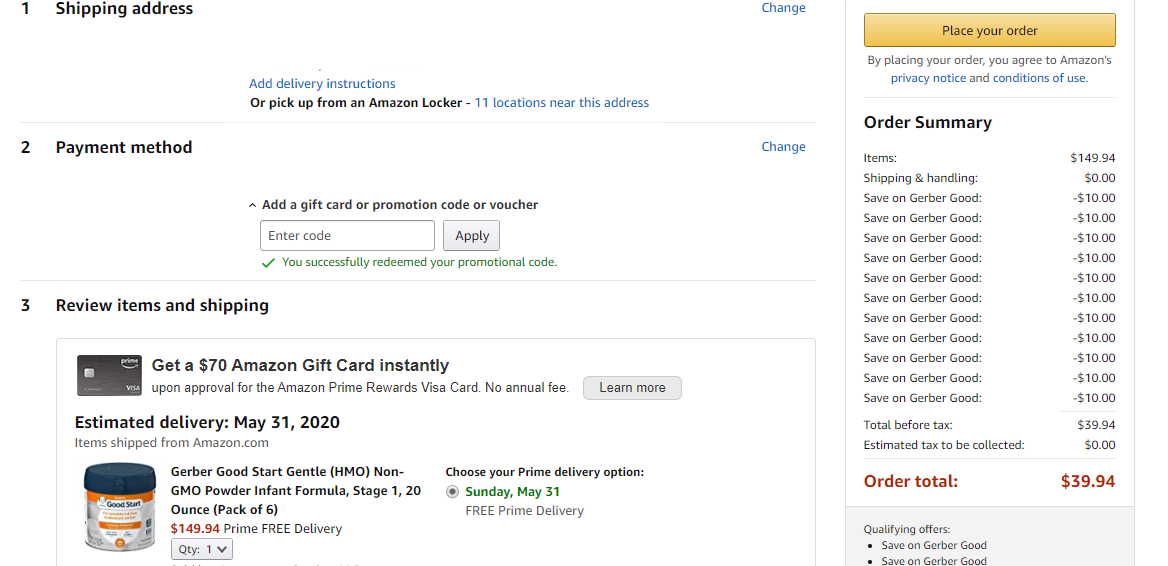 You should be able to do this on a mobile device, but it might be a little easier on a computer. This deal will save over $100 on baby formula! You might want to hurry and grab this, in case it sells out!