Lately, it seems like I just have no time to cook and put dinner on the table every night. This week has been especially hectic, and my poor family has had to resort to leftovers and turkey sandwiches a couple of times already. (Whoops!)
I've been thinking about trying one of those meal delivery services for a while now, and Gobble just popped up on my radar. Have you heard of this service yet?
Gobble delivers meal kits that you can whip up in no time and have on the table in about 10 minutes! That's faster than ordering takeout or delivery, and probably cheaper too!
For a limited time, new subscribers* can also get $50 off their first order! Just enter your email and zip code to get started. Keep in mind that this is only available to residents of AZ, CA, NV, WA, OR, ID, or UT right now.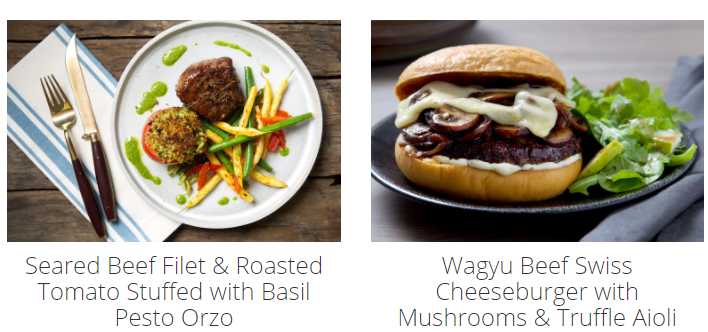 If you're in their service area, you can choose from meals for 2 people or 4 people. To get the best deal, opt for the dinners for 2 people. You'll receive 3 meals for 2 people (6 meals all together) for $11.95 per meal. Before the discount, that's a total of $71.70, but with this promo, you can get all 6 meals for only $21.70! That's just $3.62 per meal! Nice!!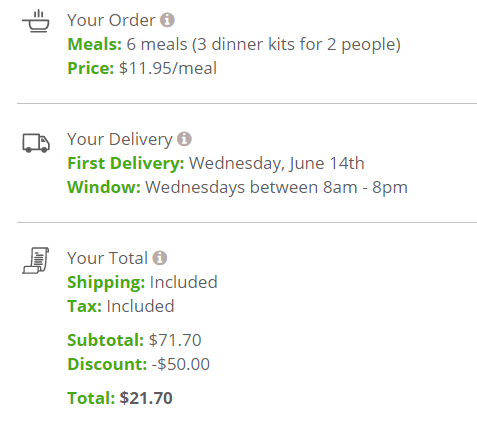 Keep in mind that this is a subscription service. Once you sign up and order your first meals, you will automatically start receiving meals each week. If you no longer want to continue receiving meals, you must cancel before Wednesday at 11:59PM PST in order to cancel a delivery for the following week.