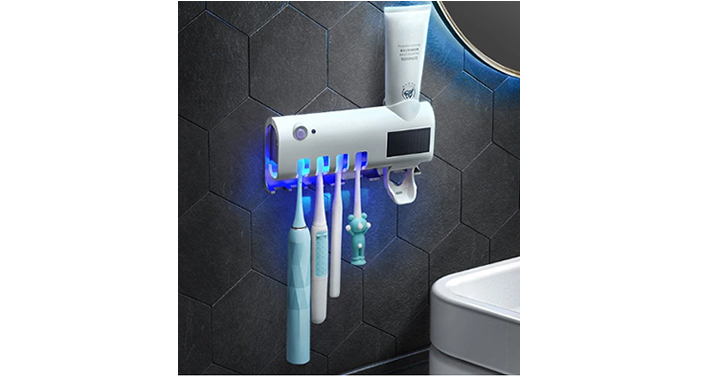 Looking for a way to keep the bathroom, especially the toothbrushes, more germ free and a bit healthier? How about killing germs on your family's toothbrushes and keeping them up off the counter and protected? Check out this awesome idea! Grab one today!
This Smart UV Toothbrush Sterilizer & Holder is already on sale but now you can get this for just $19.76! Use coupon code RGCODE9 to get this awesome price!
Remember you always get free shipping on $49 orders at Rosegal!