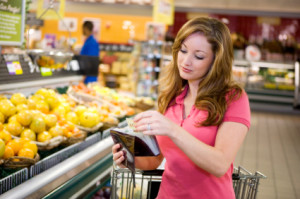 Did you know that there are ways for you to get exactly what you want without having to spend a lot of money? Do you want to know the secret of never paying retail price for something you want even if it's the latest gadget? Here are ways for you to get the best deals on anything.
#1. It never hurts to ask.
If you go to a store, and find something you want, you can always go to a manager and ask if there is any way they may offer you a discount on the price. Some managers are willing to be flexible on the price, and even if they say no, there may be some store managers that are willing to help you out on reducing the price elsewhere. Remember, what harm is there in asking?
#2. Use the Internet for shopping.
Sitting down at your computer is going to save you a lot of money because there are websites that can offer lower prices than retail stores. For first time customers to certain companies, there may be special coupons that people can use that will give them a percentage off of their purchase and free shipping on that item.
#3. Try dealing with a manufacturer directly.
Some stores use another company, and for customers like you that want to buy something, you end up having to deal with two of three different companies just to get one item. The more companies that are involved in a purchase, the more likely it is that you will end up paying more for your item. By dealing with a direct manufacturer, you will eliminate all of those companies, which will mean better deals, free shipping, and a higher level of quality with whatever you have ordered.
#4. Sign up for sale alerts.
These days, everyone offers you some kind of alert, and for finding the best deals, you can sign up with a store that will send you an email or a text message when they are having a sale.  With the alert system, people can get access to things like discount codes, or even get very special deals that companies only offer to those customers that either sign up for their newsletters or agree to their alert system.
#5. Coupon websites can help both online and in retail stores.
Technology is truly making the world a better place for those of you that love to save money! There are more coupon websites than ever before, and these websites also have apps that can be downloaded onto a cell phone or a tablet. With these apps, people can get electronics access to coupons that can be scanned on their phones right at the register. If people prefer not to use an app or a tablet, they can still go to the website itself, then print the coupons out and use them at the store. With the coupon websites, you can end up getting great deals at more than just the grocery store, and you will have the chance to use that money for something else more fun!