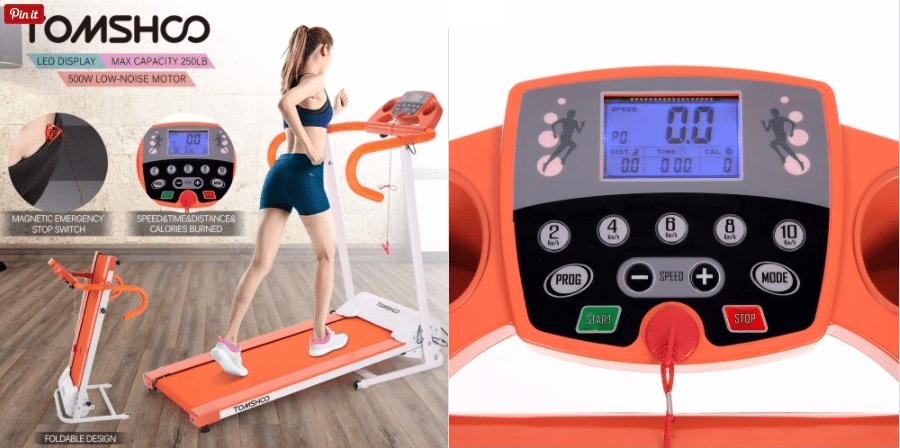 Like it or not, that winter weather is just around the corner. Walking and staying motivated to stay in shape probably isn't difficult now, since the weather is nice, but that's probably all going to change soon when the mercury starts to dip.
Don't let your progress on that killer summer body slide when Jack Frost pays a visit, though! Investing in home exercise equipment can be a great way to stay in shape and be ready for spring and summer without a ton of work!
TomTop has the TOMSHOO 500W Motorized Folding Electric Treadmill priced at only $135.99 right now! This electric treadmill has a low noie motor and can help you burn calories and stay in shape. It has a multi-function LED display with speed, distance, time and calories burned. It also folds for space-saving storage and moves easily with built-in wheels.