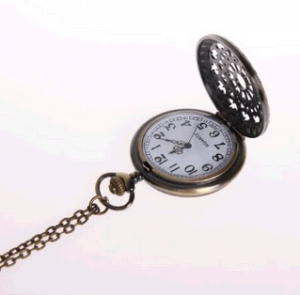 I found this cute little pocket watch necklace in my Amazon travels today. It originally sold for $16.99, but it's marked down to $3.40 with free shipping. The watch is 1.57 inches across and the chain is 31 inches long.
You'd better act fast, because the price won't stay this low. In fact, when I first found it, it was $3.39, so it's already going up!
Check out more Amazon deals!