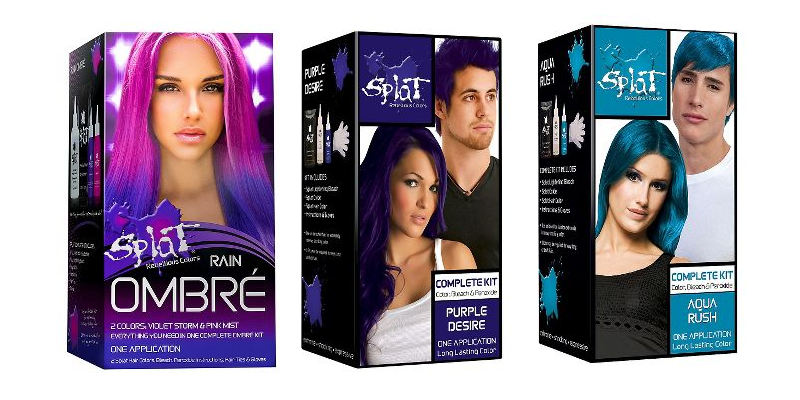 We don't see savings on Splat hair color very often, so this is a nice deal if you or someone you know loves bright hair colors! Right now, Target is offering a free $5 gift card with the purchase of two Splat hair colors. These normally sell for $8.99 each, making them just $6.49 after gift card.
Or, if you want something a little less permanent, you can also opt for the Splat Washables hair color. These start at $4.69 each, making them only $2.19 after gift card!
Both my daughter and I use Splat hair color, and we have no complaints at all. She currently has bright purple streak in her dark brown hair, and it looks awesome! I didn't use the bleach that came with the kit in my hair, but I dye the under layers of my hair with the Splat Luscious Raspberries (which isn't available at Target online for some reason, bummer!) and it still comes out pretty bright in my brown hair!
Overall, I really do recommend Splat hair color if you wanna try something a little crazy and different! If you don't have super dark hair, you don't need the bleach really. And, Halloween is coming up!