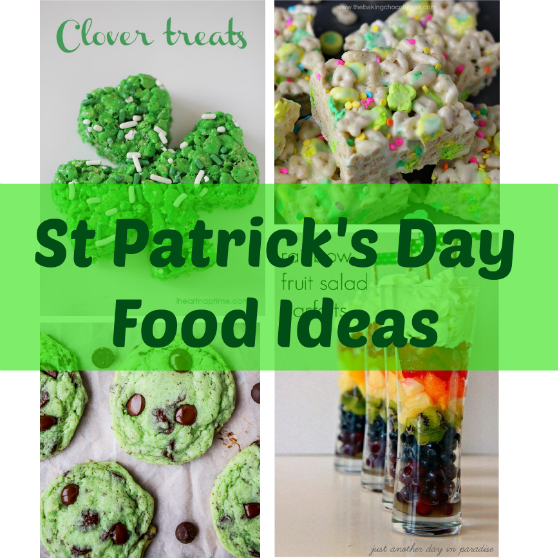 Tomorrow is the big day, so don't forget to send your kids to school in green so they don't suffer the repercussions
! Then stop by the store to pick up everything you need to create one of these fun treats for the kids to enjoy when they get home!
Create these St. Patrick"s Day dipped pretzels that are super easy and don't take a ton of ingredients to create.
If you have a white or vanilla cake mix on hand you could simply die the mixture green and create a cute cupcake for the family to enjoy!
You can pick up some extra large marshmallows like what you could use for camping and dip them in some green candy melts for a yummy treat.
This one is probably my favorite especially if you add some mint extract to them! Yummy!
There are healthy options too! I love the colors in this Rainbow Fruit Salad Parfait! Just grab lots of colorful fruit at the store that your kids would love to dip in whipped cream!
I bet my kids vote would be for this one right here! It's like two of their favorites in one. You have lucky charms and then rice krispies mixed in one!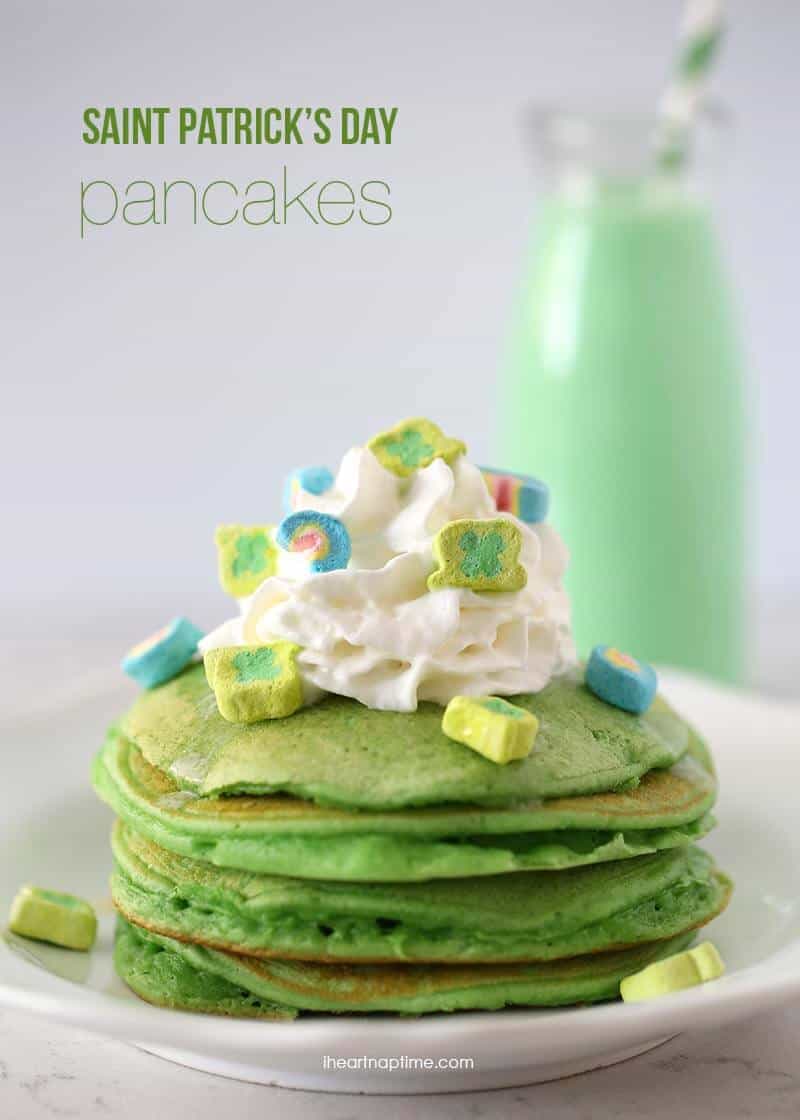 Or go all out with this Saint Patrick's Day Pancakes idea! I love the topping of the lucky charms as well, it's a great touch!
How will you be celebrating St Patrick's Day tomorrow? Have any fun traditions you do? Leave a comment below and maybe it will give others ideas of things they can do to make the day special.