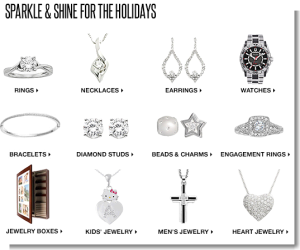 You can save a ton of money on jewelry today at Kohl's. They're having a nice jewelry sale right now, and there are a couple codes you can use to save even more! The code JEWELRY10 will get you an extra $10 off a $50 jewelry purchase, and you can use it with one of these two codes:
FF20DEC will get you 20% off orders under $100
FF25DEC will get you 25% off orders over $100
The last two codes are still good through today only, and the JEWELRY10 code is good through tomorrow.