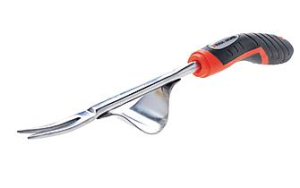 As always, the dandelions are starting to creep into my garden again this year. It's time to wage my yearly war on these little suckers! I haven't had a weeder (AKA Dandelion Yanker) in a couple of years, and it's time for a replacement.
This Black & Decker stainless steel weeder is only $3.99 at Kmart
right now too. It's also available for free store pickup in my store. It's a Daily Deal, though, so if you're going to join me in the weed and dandelion war, you'll have to order today!
You can also get $5 off when you spend $25 or more on lawn and garden products and free shipping on orders of $59 or more.