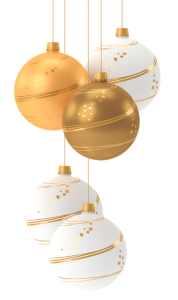 Christmas is in just 3 months, you guys!  That's a mere 120ish days!  Have you started your shopping yet?  I have and boy do I feel good about it.  You too, should start your Christmas shopping now and here's why
In our family, we buy for my husband's siblings, his dad as well as our nieces and nephews.  And of course, we have our own children to buy for.   Well, I am feeling pretty good because I already have gifts for all of our nieces and nephews (4 of them) and my husband's siblings.  I even have stocking stuffers for my kiddos already.  
Not only am I feeling ahead of the game, but I am also super excited because I have spent less than $20 on all of these gifts so far.  How, you ask? Well, here's how I have done it.
Clearance.  Here it is, I am a sucker for clearance deals and I love grabbing these for gifts.  I always stroll through the toy and the clothing clearance section and I often find smoking good deals.  (I recently bought a great art print for $7 and that will be given to my sister in law for her gift).  Of course I budget for these shopping trips throughout the year as I don't like to be surprised by a huge Christmas bill at the end of the year.
Thrift Shop.  I stop at my local Goodwill store weekly to look for deals.  The reason I do this is that my Goodwill store sells overstock Target merchandise which means some steep discounts.  As a matter of fact, I often find boxes of diapers (unsealed) such as Honest Diapers and Huggies for $5 – $7 per box.  These are typically $20+ in store.  This is great for baby showers, etc.  I also bought my niece a brand new unsealed Read-Along Disney Princess Book Set for $3.99, when it sells at other retailers for $25.
Handmade items.  Throughout the year my daughter and I like to do crafts together and with this, we have made several gifts for our family members.  For example, we recently shopped the clearance rack in the crafts/materials section and grabbed some awesome fleece for just a couple of dollars, we then made this into a no-sew blanket for our nephew.