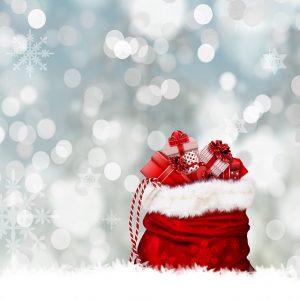 Are you wanting a little bit of help building up some cash for your Christmas budget?  As of the date of this posting, Christmas is only 94 days away. That's ok though! Hope is not lost!  You still have time to start building a healthy Christmas fund account so that you don't have to dig yourself into debt just buying gifts.
Start earning money now for Christmas so that you can keep from going into debt:
Get a second job – Lots of companies are hiring seasonal workers right now.  Jump on board to earn some money to spend this Christmas! You will likely earn far more money than you need for Christmas, so this is also a good chance to add to your savings. The good news is that these jobs are temporary so the time commitment is only for a short time, but it is well worth it to avoid debt.

Sell your stuff – Go through your stuff now and start putting it up for sale.  Use sites such as OfferUp, LetGo, Craigslist and Facebook Marketplace. You will be surprised by how much money you might find lurking in your closets and garage.  I know people who have cleared out their extra storage to end up with an extra money in excess of $1000. I know others who have made only a couple hundred, but either way, it's extra money!

Swagbucks.  Swagbucks gives you lots of opportunities to earn gift cards that can be spent at stores that you are planning to shop at anyway.

Sell plasma.  There are a lot of people who sell plasma for extra money. Have you ever done this?  I have never done it personally, but I have done some research and found that you can make up to $50 per donation, plus I think that many plasma centers offer promotional bonuses for your first donations.
What do you do to make extra money to spend over the holidays?