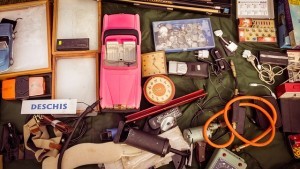 A great Summertime (or anytime) yard sale need to planned in advance.  The thing is, you can put together a yard sale in a day or so, but if you want to be successful and make some serious money, you need to start planning well before your sale.  
So, how do you start planning?  What are the steps that you can take in advance?  Well, we are going to talk about that here:
Sort and Separate – Go through your stuff and sort through it into three sections; trash, donate and sell.

Do the laundry.  No one wants to buy your dirty clothes.  Make sure everything is freshly cleaned and laundered before you stick them up for sale.

Be real with yourself.  Some of your stuff is trash, that's just what it is.  Some other stuff is better for donation and the stuff that you are going to want to sell is going to be higher priced and quality items.  The clothes that you bought at Walmart?  Donate them to a shelter or put them in a box for $0.25 each.  Brand name stuff is a different story.

Buy some labels and get busy. Yard sale shoppers like to know how much each and every item is selling for. Don't make them question it.

Have a bottom dollar in mind.  One of the best things that you can do at your yard sale is be negotiable, you will find that you will sell a lot more items.  With this in mind, be prepared at the start of your sale what the bottom dollar you are willing to accept will be for each item.  

Organize. Once it is time to start your sale, make sure everything is properly organized. Clothes with clothes, kitchen stuff with kitchen stuff, etc.
Have you ever held a yard sale?  Was it successful?  We would love to hear any tips or tricks that have worked for you!