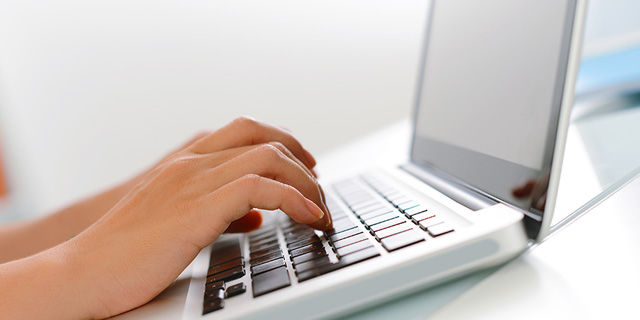 Have you ever thought of starting a business online? Whether you already have a full time job and are looking for a little extra cash or you want to make a change in your life and follow your dreams, it's definitely an idea to consider. More and more people are starting a business online and the pros almost always outweigh the cons!
Starting a business online has both positive and negative aspects, but if you know what you are good at or have a clear idea about what business you want to start, things are already looking pretty good. You just need a little free time at your disposal and some organizing skills. And, of course, we can't forget perseverance, creativity, and hard work.
Here are a few things to keep in mind when starting a business online…
Work from Home
In the beginning of starting a business online, you can work from home. Actually, that's one of the biggest perks of working online. There's no commute to and from work every day, and you can stay in the comfort of your own home. You can even have a full time job at the same time in case you need extra money to invest in your business. After your online business grows, you may be tempted to invest in office space outside of the home, but weigh this decision carefully. It may be an extra cost that you don't need.
Have Others Done It Before?
It's preferred to start a unique business; something different, yet practical for your possible clients and customers. It's all about supply and demand. But if you really think you can handle a sort of business that's still popular online, there's no harm in giving it a go! After all, the Internet is a pretty big place, and there's room for just about anyone starting a business online.
Mastering the Online Tips and Tricks
Starting a business online is simpler than handling a business in the old fashioned way. But you need a basic knowledge of different concepts regarding SEO friendly websites, advertising, getting traffic for your website and on and so forth. So, before you start an online business, be sure to do your research on how to manage one.
There Will Be Costs
Some people prefer online businesses because they cost less. While it's true that starting a business online has fewer costs, it still has costs. Take a website, for instance, which is almost a necessity in the world of online business; you need to pay for your domain name, pay for hosting, and possibly pay someone to create your website and maintain it. You may also need the constant advice of a lawyer and accountant.
Taking Advantage of Free Stuff
The Internet is full of great freebies for business owners. For instance, if you make your business known on social media sites, there's some free advertising for you. You can also spread the word about your online business on blog post comments and forums. Just be careful not to spam, because nobody likes a spammer!
Stay User Friendly
Your business should be user and client friendly. Your website should be easy to navigate with a clear way to get ahold of you. Don't complicate things; everybody likes clear things and businesses that don't seem complicated.
Search Engines Are Your Friends
After starting an online business, you'll soon learn that search engines come in handy for more than just checking the weather or searching for funny cat videos. In fact, you will probably develop a love-hate relationship with search engines, sooner rather than later. Your posts and products should be part of SEO friendly concepts and keywords, so they can be picked up by the search engines, which will eventually help your business grow.