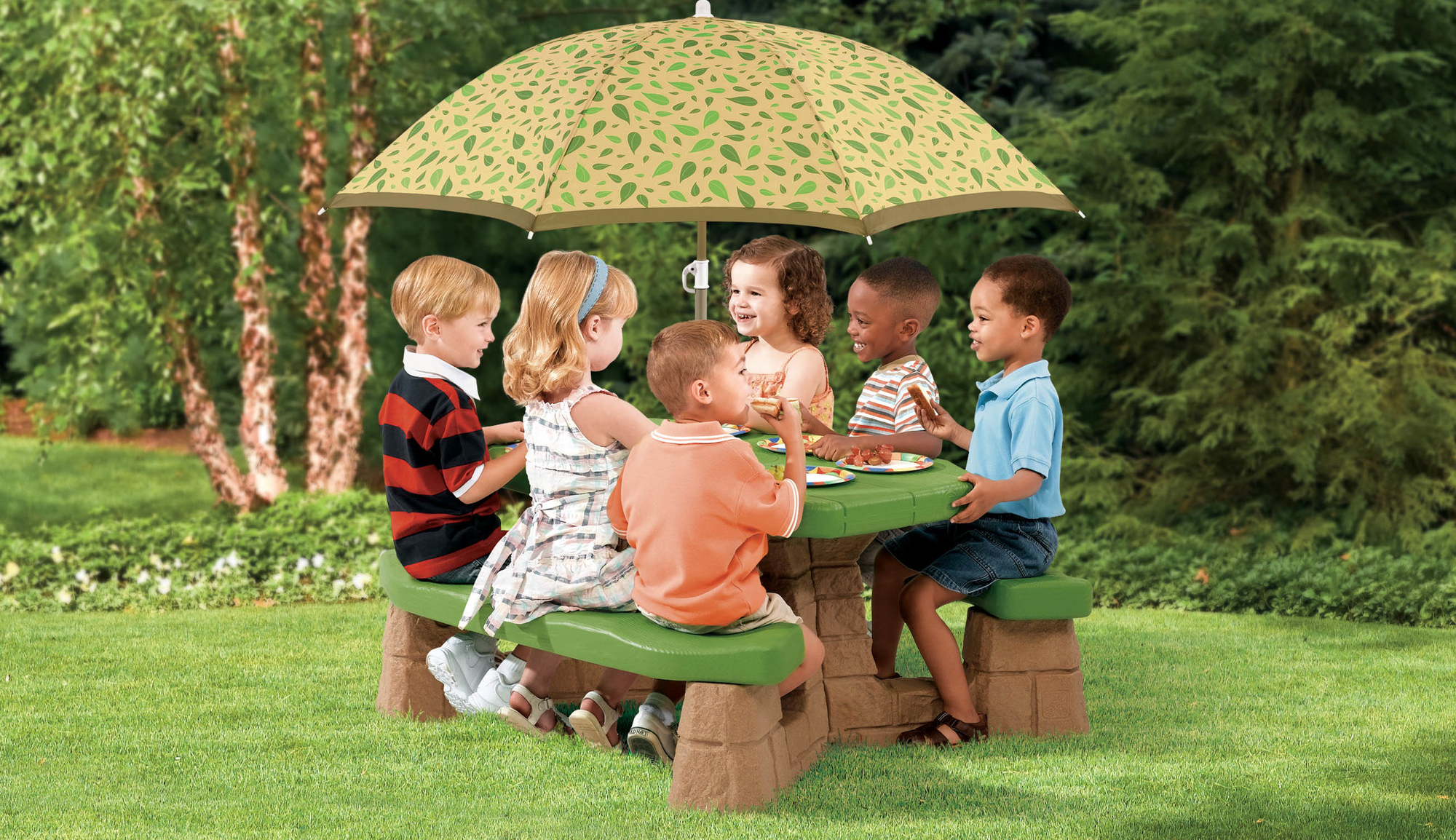 Head over to WalMart and pick up the Step2 Picnic Table with umbrella for only $53.99 right now! This picnic table features two wide benches with ample seating for up to six children. It also features a large 5 foot umbrella to provide shade on those sunny days.
Made from highly durable plastic, this weatherproof seating system is sure to last for a long time. It features a stone and wood grain texture, which gives it a realistic feel. Keeping it clean is simple, thanks to its synthetic material. Its earthy tones allow it blend beautifully with the natural landscape of most gardens.
Pick this up at your local store or have it shipped for free.