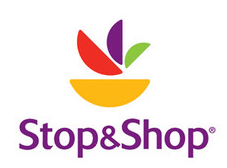 Here are the best of this week's Stop and Shop deals:
Produce:
Fresh Asparagus $1.99 lb.
Tomatoes on the Vine $1.99 lb.
Dole Classic Iceberg Salad 2/$3
1 lb. Strawberries or 4.4-6 oz Blueberries 2/$4
2 lb. Bag Green Peppers $2.99 each
Other Grocery Deals:
Birds Eye Steamfresh Vegetables $2
Use $1/3 Birds Eye Vegetables 1/23/2011 SS Insert
Pay $1.67 each after coupon wyb 3
Campbell's Chicken Noodle or Tomato Soup 4/$3
Use $0.40/2 Campbell's Soup
Pay $0.35 each after doubled coupon wyb 2
Yoplait Yogurt Cups 20/$10
Use $1/6 Yoplait Yogurt 2/13/2011 GM Insert
Use $0.40/6 Yoplait Yogurt
Pay as low as $0.37 each after coupon wyb 6
Keebler Fudge Shoppe Cookies 4/$10
Use $1/2 Keebler Cookies
Pay $2 each after coupon wyb 2
Select Theraflu Products $4.99
Use $2/1 Theraflu Product
Submit for Mail-in-Rebate from the 2/13 SS insert
FREE plus overage after coupon and MIR
Triaminic 4 oz Bottle or Strips (14 ct) $4.99
Use $1/1 Triaminic Product printable
Use $2/1 Triaminic Fever Reducer 2/13/2011 SS Insert
Use $3/2 Triaminic 2/13/2011 SS Insert
Pay as low as $2.50 each after coupon
Stop by Wicked Cool Deals to see the rest of the weekly deals!