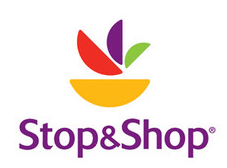 Here are the best Stop & Shop deals for the week:
White Gem Boneless Chicken $1.99 lb.
Petite Sirloin Steak $3.99 lb.
Whole Boneless Pork Loin $2.29 lb.
Red Seedless Grapes $.99 lb.
Campbell's Chicken Noodle or Tomato Soup $1
Use $0.40/2 Campbell's Soup
Pay $0.60 each after doubled coupons wyb 2
Hunt's Spaghetti Sauce $1
Use $0.45/1 Hunt's Pasta Sauce (limit reached)
Pay $0.10 after doubled coupons
Bertolli Pasta Sauce 2/$5
Use $1.50/2 Bertolli Pasta Sauce 2/20/2011 RP Insert (exp 3/20/2011)
Pay $1.75 each after coupon wyb 2
Baileys 16 oz. Creamer $1.69
Use $1/1 Non-Alcoholic Baileys Coffee Creamer
Pay $0.69 each after coupon
Hood Ice Cream 2/$5
Use $1/2 Hood Ice Cream, 1.5 quart
Pay $2 each after coupon wyb 2
Stop by Wicked Cool Deals to see the rest of the weekly deals!