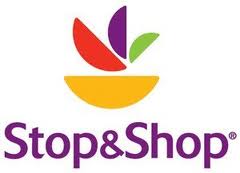 Here are the best Stop & Shop Deals this week
Please view the Stop & Shop Weekly Ad before you make your trip to score the best deals! Some stores may have slightly different prices so please check your circular. Also, some areas have gas rewards instead of instant savings deals.
Just a reminder…Be sure to bring your reusable bags to save an extra $0.05! Create an account and register your Stop and Shop card to get new in-store coupons weekly!
Save $2.00 wyb 4 Participating Items
T.G.I. Friday's Snacks 2/$5
Heinz Ketchup 2/$5
Ore-Ida Fries 2/$6
Save $5 Instantly wyb $25 on Participating Items
Tidy Cats Litter 20lb 2/$16
$1/1 Tidy Cats Litter, exp. 4/20/14 (RP 01/26/14 #2)
$3 off Purina Tidy Cats Litter AND Purina One Dry Cat Food, exp. 4/20/14 (RP 01/26/14 #2)
Pay $7.00
Purina One Cat Food $11.99
$1.50 off Purina One Dry Cat Food AND Wet Cat Food, exp. 1/27/14 (RP 10/27/13)
$3 off Purina Tidy Cats Litter AND Purina One Dry Cat Food, exp. 4/20/14 (RP 01/26/14 #2)
Fancy Feast Elegant Medley's 20/$15
$1 off Purina Fancy Feast, exp. 2/17/14 (SS 11/17/13)
Pay $.71ea wyb 24
Beggin' Strips Treats 3/$9
B1G1 Purina Beggin' Item, exp. 1/24/14 (RP 11/24/13)
B1G1 Busy Brand Dog Treats wyb Beggin Strips Dog Treats, exp. 3/15/14 (RP 01/26/14 #2)
Pay $1.50ea wyb 2
Alpo Canned Food 20/$15
$1 off Alpo Cans or Variety Pack, exp. 3/10/14 (RP 01/26/14 #2)
Pay FREE
Purina Dog Chow 16.5-18.5lb $11.99
$2/1 Purina Dog Chow, Puppy Chow, Active Senior 7+, Little Bites, Dog Chow Light & Healthy or Healthy Morsels, exp. 1/26/14 (RP 10/27/13)
$1/1 Purina Dog Chow, Puppy Chow, Active Senior 7+, Little Bites, Dog Chow Light & Healthy or Healthy Morsels, exp. 1/26/14 (RP 10/27/13 R)
$2/1 Purina Dog Chow Light and Healthy Adult Dog Food, exp. 4/26/14 (RP 01/26/14 #2)
$1/1 Purina Dog Chow, Active Senior 7, Little Bites, Healthy Morsels, or Puppy Chow, exp. 4/26/14 (RP 01/26/14 #2)
Pay $9.99
Save $5 Instantly wyb $25 on Participating Items
CoverGirl Eye or Nail $1.00 Off
$1/2 CoverGirl Eye Products printable
$1/1 CoverGirl Product, exp. 2/28/14 (P&G 01/26/14)
$3/2 CoverGirl Product, exp. 2/28/14 (P&G 01/26/14)
$1/1 CoverGirl Product, exp. 2/28/14 (P&G Mailer)
$3/1 CoverGirl Bombshell Mascara, exp. 1/31/14 (P&G 12/29/13)
Always Maxi Pads or Liners or Tampax Pearl or Radiant Tampons $6.99
$0.50/1 Always Product, exp. 2/28/14 (P&G Mailer)
$0.50/1 Always Pad or Feminine Cleansing Cloth, exp. 1/31/14 (P&G 12/29/13)
$0.50/1 Always Pantiliner, exp. 1/31/14 (P&G 12/29/13)
$0.50/1 Tampax Pearl, Raidant Tampon or Pearl Liner, exp. 2/28/14 (P&G Mailer)
$0.50/1 Tampax Product, exp. 1/31/14 (P&G 12/29/13)
$1/1 Tampax Pearl or Radiant Tampon or Pearl Liner, exp. 1/31/14 (P&G 12/29/13)
$3/2 Tampax Pearl or Radiant Tampons or Pearl Liners, exp. 2/28/14 (P&G 01/26/14 R)
$2/1 Tampax Pearl or Radiant Tampons or Pearl Liners, exp. 2/28/14 (P&G 01/26/14)
Pay $4.99
NyQuil or DayQuil $6.99
$1/1 Vicks Product, exp. 1/31/14 (P&G 12/29/13)
$1/1 Vicks Product, exp. 2/28/14 (RP 01/12/14)
Pay $5.99
Secret or Gillette Clinical Deodorant $7.99
$2/1 Secret Clinical, exp. 2/28/14 (P&G Mailer)
$2/1 Secret Clinical Deodorant, exp. 1/31/14 (P&G 12/29/13)
$2/1 Secret Clinical, exp. 2/28/14 (P&G 01/26/14)
$1/1 Secret Clinical, exp. 2/28/14 (RP 01/12/14)
Pay $5.99
Pantene Shampoo or Conditioner 2/$7
$1.50/2 Pantene Product, exp. 2/28/14 (P&G Mailer)
$3/2 Pantene Product, exp. 1/31/14 (P&G 12/29/13)
FREE Pantene Conditioner or Styler wyb Shampoo, exp. 2/9/14 (P&G 01/26/14)
Pay $1.75ea wyb 2
Old Spice Body Wash or Bar Soap or Herbal Essences Body Wash $3.99
$1/2 Old Spice Product, exp. 2/28/14 (P&G 01/26/14)
$1.50/2 Herbal Essences Body Wash, exp. 2/28/14 (P&G 01/26/14)
Pay $3.24ea wyb 2
Olay Body Wash or Bar Soap $5.49
$1/1 Olay Body Wash, Body Bar or Hand & Body Lotion, exp. 2/28/14 (P&G 01/26/14)
$1/1 Olay Body Wash, Bar Soap or In Shower Body Lotion, exp. 1/31/14 (P&G 12/29/13)
Pay $4.49
Luvs Jumbo Pack $6.99
$1/1 Luvs Diapers printable
$1/1 Luvs Diapers (Luvs Diapers Mailer)
$1 off Luvs Diapers, exp. 1/31/14 (P&G 12/29/13)
$1 off Luvs Diapers, exp. 2/28/14 (P&G 01/26/14)
Pay $5.99
Pampers Wipes 5X Refills $8.99
$0.50/1 Pampers Wipes printable
$0.50/2 Pampers Wipes printable
$2 off Pampers Diapers or Pants AND Wipes, exp. 2/28/14 (P&G 01/26/14)
Pay $7.99
Crest Toothpaste, Oral-B Toothbrush, Glide Dental Floss or Crest Pro-Health Rinse 3/$10
$1 off Oral-B Pulsar, CrossAction, Advantage or (2) Indicator or Cavity Defense, exp. 3/31/14 (Align Product Insert)
$1 off Oral-B Pulsar, 3D White, Pro-Health, Complete or Indicator or Cavity Defense Toothbrushes, exp. 2/28/14 (P&G Mailer)
$0.75 off Oral-B Pulsar, 3D White, Pro-Health, Complete or (2) Indicator or Cavity Defense Toothbrushes, exp. 1/31/14 (P&G 12/29/13)
$0.75 off Oral-B Pulsar, 3D White, Pro-Health or Complete or (2) Indicator or Cavity Defense Toothbrushes, exp. 2/28/14 (P&G 01/26/14)
$0.50/1 Crest Toothpaste or Liquid Gel, exp. 2/28/14 (P&G 01/26/14)
$0.75/1 Crest Toothpaste or Liquid Gel, exp. 1/31/14 (P&G 12/29/13)
$1/2 Crest Toothpaste or Liquid Gel, exp. 1/31/14 (P&G 12/29/13 R)
$0.75/1 Crest Rinse, exp. 2/28/14 (P&G 01/26/14)
$1.50/2 Crest Toothpaste, Rinse, Oral-B Glide Flosses or Glide Floss Pics, exp. 2/28/14 (P&G Mailer)
$0.75/1 Crest Rinse, exp. 1/31/14 (P&G 12/29/13)
$0.75/1 Oral-B Glide Floss or Picks, exp. 6/30/14 (Charmin Insert)
$0.75/1 Oral-B Glide Floss or Glide Floss Picks, exp. 1/31/14 (P&G 12/29/13)
$0.75/1 Oral-B Glide Floss or Glide Floss Picks, exp. 2/28/14 (P&G 01/26/14)
Pay $1.83
Spend $15, Save $5 Instantly on Fresh Meat
Suave Lotioon or Q-Tips 2/$5
Dove Hand or Body Lotion $5.99
Simple Skin Care $1.00 Off
Vaseline Intensive Care Lotion $4.99
$1/1 Vaseline Lotion, exp. 2/23/14 (RP 01/26/14)
Pay $3.99
Suave Shampoo or Conditioner 2/$4
Caress or Lever 2000 Body Wash $3.99
$0.50/1 Caress Bars or Body Wash, exp. 2/23/14 (RP 01/26/14)
$2/1 Lever 2000 Body Wash, exp. 2/23/14 (RP 01/26/14)
$1/1 Lever 2000, exp. 2/23/14 (RP 01/26/14)
Pay $1.99
Dove or Degree Deodorant or Dove Shampoo, Conditioner 2/$7
$2/1 Dove Advanced Care with NutriumMoisture Deodorant, exp. 2/23/14 (RP 01/26/14)
$1/1 Dove Hair, exp. 3/13/14 (ALL YOU Jan '14)
$1/1 Dove Hair Product, exp. 2/23/14 (RP 01/26/14)
$1/1 Dove Men+Care Hair Product, exp. 2/23/14 (RP 01/26/14)
$0.75/1 Degree Men MotionSense Product, exp. 2/23/14 (RP 01/26/14)
Pay $2.50
Dove Bar Soap 8ct $6.49
$1/1 Dove Beauty Bar or Dove Body Wash printable
$0.75/1 Dove Beauty Bar printable
$1/1 Dove Beauty Bar, exp. 1/25/14 (RP 01/05/14)
$1/1 Dove Beauty Bar, exp. 2/23/14 (RP 01/26/14)
Pay $5.49
I Can't Believe It's Not Butter 2/$5
$0.60/1 I Can't Believe It's Not Butter Spread, exp. 2/23/14 (RP 01/26/14)
Pay $1.30
Lipton Tea Bags $2.99
$0.60/2 Lipton Tea Bags, K-Cups, Tea & Honey, or Iced Tea Mix Product, exp. 2/23/14 (RP 01/26/14)
$0.40/1 Lipton Tea Bags, Tea & Honey, or Iced Tea Mix Product, exp. 2/23/14 (RP 01/26/14 R)
Pay $2.19
Lipton Recipe Secrets 2/$3
$0.60/2 Lipton Recipe Secret Product, exp. 2/23/14 (RP 01/26/14)
Pay $.90ea wyb 2
Knorr Pasta or Rice Sides 10/$10
$1.50/5 Knorr Rice or Pasta Sides printable
$0.50/2 Knorr Pasta and Rice Sides, exp. 2/23/14 (RP 01/26/14)
$0.50/2 Knorr Pasta or Rice Side, exp. 2/2/14 (RP 01/05/14)
Pay $.50ea wyb 2
Fruttare or Magnum Bars 2/$7
$1/1 Fruttare Multipack printable
Pay $2.50
Ragu Sace 3/$5
$0.75/2 Ragu Product, exp. 2/23/14 (RP 01/26/14)
$0.75/2 Ragu Product, exp. 2/2/14 (RP 01/05/14 R)
$0.50/2 Ragu Product, exp. 2/23/14 (RP 01/26/14 R)
$0.20/1 Ragu Product, exp. 2/2/14 (RP 01/05/14)
$1.25/2 Ragu Product, exp. 2/2/14 (RP 01/05/14 R)
$1/2 Ragu Product, exp. 2/2/14 (RP 01/05/14 R)
Pay $.91ea wyb 2
Ben & Jerry's 2/$7
5X Gas Rewards Points
Air Wick Spray 10/$10
Lysol Disinfecting Spray $4.99
$0.50/2 Lysol Disinfecting Wipes, exp. 2/4/14 (SS 01/05/14 #3)
$0.50/1 Lysol Disinfectant Spray, exp. 2/4/14 (SS 01/05/14 #3)
Pay $3.99
Chinet Comfort Cups 2/$5
$1/1 Chinet Product printable
$1/1 Chinet Branded Products printable
$1/1 Chinet Product printable
Pay $1.50
Scotch Brite Sponges $1.99
$0.75/2 Scotch-Brite Scrub Sponge Multipacks printable
$0.75/2 Scotch-Brite Scrub Sponge Multipacks printable
$0.75/2 Scotch-Brite Scrub Sponges, Scour Pads, Dishwands or Dishwand Refills, exp. 2/28/14 (SS 01/26/14)
Pay $1.24ea wyb 2
Hefty Party Cups 2/$5
Hefty Foam Plates 3/$5
$1/2 Hefty Foam Plates or Bowls printable
$1/2 Hefty Foam Plates or Bowls, exp. 2/28/14 (RP 11/10/13)
$1/2 Hefty Foam Plates or Bowls, exp. 4/30/14 (RP 01/26/14 #2 R)
Pay $1.17ea wyb 2
Coke 20pk Cans $6.49
Snapple Tea 64oz 2/$4
V8 Splash 64oz 2/$4
$0.50/2 V8 Splash, exp. 3/14/14 (SS 01/12/14)
$1/2 V8 Splash, exp. 3/14/14 (SS 01/12/14 R)
Pay $1.50ea wyb 2
Gold Peak Tea 6pk $4.99
Buy 7 Items, Save $.40/Gallon of Gas
Ghirardelli Baking Bar 2/$5
$1/3 Ghirardelli Baking Chips, Bars or Baking Cocoa, exp. 5/31/14 (Tearpad)
Pay $2.17ea wyb 3
Ghiradelli Baking Chips 2/$5
$1/3 Ghirardelli Baking Chips, Bars or Baking Cocoa, exp. 5/31/14 (Tearpad)
Pay $2.17ea wyb 3
Bagel-fuls 2/$4
Birds Eye Steamfresh or Non-Steam Vegetables 2/$4
O-Live & Co Extra Virgin Olive OIl $6.99
Smuckers Uncrustables 2/$5
Arby's, Checkers, Red Robin or Nathan's Fries or Onion Rings $2.89
Post Cereal 2/$5
FREE Milk wyb (2) Post Cereals, exp. 3/2/14 (SS 01/19/14 R)
Polaner All Fruit 2/$4
José Olé Taquitos and Chimichangas $5.49
$1/1 Jose Ole Snack printable
Pay $4.49
Blue Diamond Almonds 2/$7
$0.75/2 Blue Diamond Almond Cans, exp. 3/26/14 (SS 01/26/14)
Pay $2.75ea wyb 2
Planters Peanut Butter $2.99
$1/2 Planters Nuts or Peanut Butter, exp. 3/31/14 (SS 01/26/14)
Pay $2.49ea wyb 2
Mars Bites or M&M's Stand-Up Pouch 2/$5
$1/2 3 Musketeers, M&M's, Dove, Twix, Minis Mix, Snickers, or Milky Way Brands Valentine's Day Item printable
$2/3 Snickers, Twix, M&M's, 3 Musketeers, Dove, Milky Way or Bites Brand Bags printable
$1.50/2 Mars Products: Snickers, M&M's, Milky Way, Twix or Minis Mix, exp. 2/23/14 (RP 01/12/14 R)
Pay $1.75ea wyb 2
M&M's or Mars Minis Medium Bag 2/$6
$1/2 M&M's Brand Candies printable
$2/3 Snickers, Twix, M&M's, 3 Musketeers, Dove, Milky Way or Bites Brand Bags printable
$1.50/2 Mars Products: Snickers, M&M's, Milky Way, Twix or Minis Mix, exp. 2/23/14 (RP 01/12/14 R)
Pay $2.25ea wyb 2
Save $2.00 Instantly wyb 4 Participating Products
General Mills Milk & Cereal Bars 2/$5
Fiber One Bars 2/$6
$0.60/1 Fiber One Chewy Bars, Fiber One 90 Calorie Products (Bars, Brownies, Cakes) or Fiber One Protein Chewy Bars printable
$0.60/1 Fiber One Chewy Bars, Fiber One 90 Calorie Products (Bars, Brownies, Cakes) or Fiber One Protein Chewy Bars printable
$0.60/1 Fiber One Chewy Bars, Fiber One 90 Calorie Products (Bars, Brownies, Cakes) or Fiber One Protein Chewy Bars printable
$0.50/1 Fiber One Chewy Bars or Fiber One 90 Calorie Product printable
$0.60/1 Fiber One Chewy Bars, Fiber One 90 Calorie Products (Bars, Brownies, Cakes) or Fiber One Protein Chewy Bars printable
$0.50/1 Fiber One Chewy Bars, or 90 Calorie Product, exp. 3/1/14 (SS 01/05/14 #3)
$0.50/1 Fiber One Chewy Bars, Fiber One 90 Calorie Products (Bars, Brownies, Cakes) or Fiber One Protein Chewy Bars (SavingStar Deposit)
$0.50/1 Fiber One Chewy Bars, Fiber One 90 Calorie Products (Bars, Brownies, Cakes) or Fiber One Protein Chewy Bars via Upromise Deposit
Pay $1.80
General Mills Nature Valley Bars 2/$6
$1.25/1 Nature Valley Granola Bars, Granola Thins, Soft Baked Oatmeal Squares or Breakfast Biscuits printable
$0.50/2 Nature Valley Granola Bars, Granola Thins or Soft/Baked Oatmeal Squares printable
$0.50/2 Nature Valley Granola Bars or Nature Valley Granola Thins printable
$0.50/1 Nature Valley Granola Bars, Granola Thins, Soft-Baked Oatmeal Squares or Breakfast Biscuits, exp. 3/22/14 (SS 01/26/14)
$0.50/1 Nature Valley Granola Bars, Granola Thins, Soft-Baked Oatmeal Squares or Breakfast Biscuits, exp. 3/1/14 (SS 01/05/14 #3 R)
$0.50/2 Nature Valley Granola Bars, Granola Thins, Soft-Baked Oatmeal Squares or Breakfast Biscuits, exp. 3/1/14 (SS 01/05/14 #3)
$0.50/1 Nature Valley Granola Bars, exp. 3/1/14 (SS 01/05/14 #3 R)
$0.50/2 Nature Valley Granola Bars, Granola Thins or Soft Baked Oatmeal Squares via Upromise Deposit
$0.50/2 Nature Valley Granola Bars, Granola Thins or Soft Baked Oatmeal Squares (SavingStar Deposit)
$1/2 Nature Valley Granola Bars, Nature Valley Granola Thins, or Nature Valley Soft-baked Oatmeal Squares, exp. 7/27/14 (Package Insert)
Pay $1.75
Meat/Seafood/Deli
Winter Creek or Smokehouse Daddy Chicken Wings $3.99 w/In Ad Coupon
Mrs. Paul's Breaded Fish Fillets or Sticks B1G1 FREE
$1/1 Mrs. Paul's Seafood Item printable
$1/1 Mrs. Paul's Fillets, exp. 3/31/14 (SS 01/19/14)
Margaritaville Shrimp Appetizers 50% Off
$1/1 Margaritaville Seafood Item printable
Medium Large Cooked Cocktail Shrimp $9.99/lb
Large Raw Simple Peel Shrimp $8.99/lb
Tomato & Basil Cod Fillet $8.99/lb
Alaskan Cod Fillet $5.99/lb
Tilapia Fillet $3.99/lb
Perdue Oven Stuffed Roasater $1.49/lb
Stop & Shop 85% Lean Ground Chili Beef $3.79/lb
Stop & Shop Country Style Pork Spareribs or Pork Loin Roast $1.79/lb
Stop & Shop Eye Round Roast $3.99/lb
Banquet Brown & Serve Sausage Links or Patties, Mama Lucia Meatballs 10/$10
Oscar Mayer Meat, Red Rind, Turkey Bologna or Plumrose Sliced Premium Ham B1G1 FREE
Hillshire Farm Thin Lunch Meat B2G1 FREE
Weaver Bag Chicken $3.99
Tyson Fully Cooked Dinner Entree $3.99
Curly's Pulled Pork or Chicken 12-16oz $3.99
Wright Sliced Bacon 24oz $6.99
Golden Platter Gluten Free Chicken Nuggets or Tenders 24oz $5.99
Shady Brook Farms Marinated Turkey Breast Tenderloins $7.99
Stop & Shop Whole Pork Butt Shoulder Roast $1.79/lb
Hatfield Boneless Ham Steak 5/$10
Perdue 93% Lean Ground Turkey 2/$6
Stop & Shop Italian Sausage $2.99/lb
Stop & Shop Veal or Lamb Loin Chops $9.99/lb
Stop & Shop Beef Chuck Short Ribs $4.49/lb
Hormel Always Tender Marinated Pork Tenderloins $6.99
$1/1 Hormel Always Tender Flavored Meats printable
$1/1 Hormel Always Tender Product, exp. 3/3/14 (SS 01/05/14 R)
Pay $5.99
Stop & Shop Petite Sirloin Steaks $5.99/lb
Stop & Shop Center Cut Pork Chops $1.99/lb
Stop & Shop Spiral Sliced Half or Whole Ham $1.79/lb
Stop & Shop Sliced Bacon 12-16oz $2.99
Stop & Shop Whole Chicken, Drumsticks, Thighs or Split Half Grillers $.99/lb
Produce
Nature's Promise Clamshell Salads $2.99 w/In Ad Coupon
Evolution Fresh Juice 15oz $3.49
Bosc or Bartlett Pears $1.49/lb
Fresh Spinach 9oz 2/$5
Sweet Onions 3lb $2.99
Hass Avocados 2/$3
Cauliflower 2/$5
Premium Gala or Braeborn Apples $1.69/lb
Extra Large Imported Colored Peppers 2/$3
Marie's Dressing 11.5-12oz 2/$5
Mini Seedless Cucumbers 2/$5
Dole or Stop & Shop Salad Blend 2/$5
Celery Sticks 2/$4
Premium All Purpose White Potatoes 5lb 2/$5
Navel Oranges 4lb or Grapefruits 5lb $3.99
Cantaloupe $2.50
Pineapple or Mini Watermelon $2.99
Strawberries 1lb $4.99
Baby Carrots or Whole White Mushrooms 10/$10
Clementines 5lb $4.99
Grocery
Buy 2 Pop Secret Popcorn & Get Stop & Shop Trail Mix or Party Peanuts FREE
Chex Mix B1G1 FREE
$0.60/2 Bugles, Corn Snacks, Chex Mix, Pillsbury Baguette Chips, Gardetto's Snack Mix printable
$0.50/2 Bugles Corn Snacks, Chex Mix, Pillsbury Baguette Chips, or Gardetto's Snack Mix printable
$0.60/2 Bugles, Corn Snacks, Chex Mix, Pillsbury Baguette Chips, Gardetto's Snack Mix printable
$0.60/2 Bugles, Corn Snacks, Chex Mix, Pillsbury Baguette Chips, Gardetto's Snack Mix printable
$0.50/2 General Mills Bugles Corn Snacks, Chex Mix, Pillsbury Baguette Chips, Gardetto's Snack Mix or Green Giant Veggie Snack Chips, exp. 3/22/14 (SS 01/26/14)
$0.50/2 Chex Mix, exp. 2/8/14 (SS 12/15/13)
$0.50/2 Bugles Corn Snacks, Chex Mix, Pillsbury Baguette Chips, Gardetto's Snack Mix or Green Giant Veggie Snack Chips via Upromise Deposit
$0.50/2 Bugles Corn Snacks, Chex Mix, Pillsbury Baguette Chips, Gardetto's Snack Mix or Green Giant Veggie Snack Chips (SavingStar Deposit)
Ritz Crackerfuls or Easy Cheese 2/$6
Nabisco Premium Saltines 2/$5
Goldfish Crackers 2/$4
Buy 4 General Mills Cereal & Get $6.00 Off
$0.50/1 Cheerios Original Cereal printable
$0.75/1 Cheerios Multi-Grain or Multi-Grain Peanut Butter Cereal printable
$0.60/1 Cheerios Original Cereal printable
$0.75/1 Fiber One Cereal printable
$0.60/1 Cocoa Puffs printable
$0.60/1 Cheerios Original Cereal printable
$0.85/1 Fiber One Cereal: Fiber One Original, Fiber One Honey Clusters, Fiber One Raisin Bran Clusters, Fiber One Caramel Delight, Fiber One 80 Calories Chocolate, Fiber One Frosted Shredded Wheat, Fiber One 80 Calories, Fiber One Nutty Clusters & Almonds, Fiber One Protein Maple Brown Sugar, Fiber One Protein Cranberry Almond printable
$0.85/1 Fiber One Cereal: Fiber One Original, Fiber One Honey Clusters, Fiber One Raisin Bran Clusters, Fiber One Caramel Delight, Fiber One 80 Calories Chocolate, Fiber One Frosted Shredded Wheat, Fiber One 80 Calories, Fiber One Nutty Clusters & Almonds, Fiber One Protein Maple Brown Sugar, Fiber One Protein Cranberry Almond printable
$0.60/1 Cocoa Puffs printable
$0.50/1 Cocoa Puffs Cereal printable
$0.50/1 Cheerios Honey Nut or Honey Nut Medley Crunch Cereal printable
$0.60/1 Cheerios Original Cereal printable
$0.60/1 Cocoa Puffs printable
$0.85/1 Fiber One Cereal: Fiber One Original, Fiber One Honey Clusters, Fiber One Raisin Bran Clusters, Fiber One Caramel Delight, Fiber One 80 Calories Chocolate, Fiber One Frosted Shredded Wheat, Fiber One 80 Calories, Fiber One Nutty Clusters & Almonds, Fiber One Protein Maple Brown Sugar, Fiber One Protein Cranberry Almond printable
$1/2 Cheerios, Cinnamon Toast Crunch, Chex, or Lucky Charms printable
$0.85/1 Fiber One Cereal: Fiber One Original, Fiber One Honey Clusters, Fiber One Raisin Bran Clusters, Fiber One Caramel Delight, Fiber One 80 Calories Chocolate, Fiber One Frosted Shredded Wheat, Fiber One 80 Calories, Fiber One Nutty Clusters & Almonds, Fiber One Protein Maple Brown Sugar, Fiber One Protein Cranberry Almond printable
$1/2 General Mills Chex, Fiber One, Fiber One Protein, Total, Wheaties, Oatmeal Crisp, Raisin Bran or Basic 4, exp. 3/8/14 (SS 01/26/14)
$1/2 General Mills Cereal, exp. 2/15/14 (SS 01/05/14 #3)
$0.50/1 Fiber One Cereal, exp. 2/22/14 (SS 01/12/14)
$0.75/1 Multi Grain Cheerios, Peanut Butter Cheerios, Dark Chocolate Crunch Cereal, exp. 2/22/14 (SS 01/12/14)
$0.75/1 Total Whole Grain or Raisin Bran, exp. 2/22/14 (SS 01/12/14)
$0.50/1 Cocoa Puffs Cereal (SavingStar Deposit)
$0.50/1 Cocoa Puffs Cereal via Upromise Deposit
$1/2 General Mills Big G Cereals, exp. 7/27/14 (Package Insert)
Pop Tarts $1.99
$1/3 Kellogg's Pop-Tarts Toaster Pastries or Pop-Tarts Mini Crisps printable
Pay $1.66ea wyb 3
Betty Crocker Fruit Snacks 2/$4
$0.60/2 Betty Crocker Fruit Shapes, Fruit by the Foot, Fruit Gushers or Fruit Roll-Ups, Fruit Flavored Snacks, Ocean Spray Fruit Flavored Snacks, Motts Fruit Flavored Snacks or Sunkist Fruit Flavored Snacks printable
$0.50/2 Betty Crocker Fruit Shapes, Fruit by the Foot, Fruit Gushers, or Fruit Roll Ups, Ocean Spray Fruit Flavored Snacks, Motts Fruit Flavored Snacks or Sunkist Fruit Flavored Snacks printable
$0.60/2 Betty Crocker Fruit Shapes, Fruit by the Foot, Fruit Gushers or Fruit Roll-Ups, Fruit Flavored Snacks, Ocean Spray Fruit Flavored Snacks, Motts Fruit Flavored Snacks or Sunkist Fruit Flavored Snacks printable
$0.60/2 Betty Crocker Fruit Shapes, Fruit by the Foot, Fruit Gushers or Fruit Roll-Ups, Fruit Flavored Snacks, Ocean Spray Fruit Flavored Snacks, Motts Fruit Flavored Snacks or Sunkist Fruit Flavored Snacks printable
$0.60/2 Betty Crocker Fruit Shapes, Fruit by the Foot, Fruit Gushers or Fruit Roll-Ups, Fruit Flavored Snacks, Ocean Spray Fruit Flavored Snacks, Motts Fruit Flavored Snacks or Sunkist Fruit Flavored Snacks printable
$0.50/2 Betty Crocker Fruit Snacks, exp. 3/1/14 (SS 01/05/14 #3)
$0.50/2 Betty Crocker Fruit Shapes, Fruit By The Foot, Fruit Gushers or Fruit Roll-Ups printable
$0.50/2 General Mills Fruit Snacks via Upromise Deposit
$0.50/2 General Mills Fruit Snacks (SavingStar Deposit)
Pay $1.40ea wyb 2
Del Monte Canned Tomatoes 10/$10
Del Monte Fruit Cups 4pk 2/$5
$1/1 Breakstone's Cottage Cheese AND (5) Del Monte Fruit Naturals Cups, exp. 2/5/14 (SS 01/05/14 #3 R)
$1 off Knudsen Cottage Cheese AND Del Monte Fruit Naturals Cups, exp. 2/5/14 (SS 01/05/14 #3)
Quaker Real Medleys Cups 2/$3
$1/1 Quaker Real Medleys Bars, Cold Cereal or Oatmeal + Cups, exp. 1/31/14 (RP 12/08/13 R)
$1 off Quaker Real Medleys Cold Cereal or Bars or any (2) Real Medleys Oatmeal + Cups, exp. 1/31/14 (RP 12/08/13 R)
Pay $.50
Quaker Granola Bars 2/$5
$0.75/2 Quaker Bars Cookies, or Popped Rice Snacks, exp. 2/28/14 (RP 01/12/14)
Pay $1.75 ea wyb 2
Quaker Instant Oatmeal 2/$6
$0.75/2 Quaker Oatmeal, Instant Oatmeal, or Cold Cereal, exp. 2/28/14 (RP 01/12/14)
Pay $2.25ea wyb 2
Kellogg's Frosted Flakes, 10.5 oz., Froot Loops, 12.2 oz., Corn Pops, 12.5 oz., Apple Jacks, 12.2 oz., Rice Krispies,12 oz. or Froot Loops Treasure, 10.5 oz 2/$6
$1/3 Kellogg's Apple Jacks, Corn Pops, Froot Loops, Honey Smacks, Kellogg's Frosted Flakes, Krave, Frosted Mini-Wheats Little Bites Cereals printable
$1/2 Kellogg's Smart Start, Crispix, Kellogg's Corn Flakes or Raisin Bran Cereals printable
$1/2 Kellogg's Rice Krispies Cereals printable
Pay $2.50ea wyb 2
Ken's Marinade or Sweet Baby Ray's Marinade 2/$5
$1/2 Ken's Products printable
Pay $2.00ea wyb 2
Del Monte Canned Vegetables 10/$10
$0.50/4 Del Monte Canned Vegetables printable
$0.50/4 Del Monte Canned Vegetables, exp. 2/1/14 (SS 11/03/13)
Pay $.75ea wyb 4
Hamburger Helper 10/$10
$0.90/4 Hamburger Helper, Tuna Helper or Chicken Helper Home Cooked Skillet Dishes printable
$0.75/2 Betty Crocker Ultimate Potatoes, Ultimate Hamburger Helper or Ultimate Chicken Helper printable
$0.90/4 Hamburger Helper, Tuna Helper or Chicken Helper Home Cooked Skillet Dishes printable
$0.80/4 Hamburger Helper, Tuna Helper or Chicken Helper Home Cooked Skillet Dish printable
$0.80/4 Hamburger Helper, Tuna Helper, or Chicken Helper Home Cooked Skillet printable
$0.90/4 Hamburger Helper, Tuna Helper or Chicken Helper Home Cooked Skillet Dishes printable
$1/5 Hamburger Helper, Tuna Helper or Chicken Helper, exp. 3/1/14 (SS 01/05/14 #3)
$0.75/3 Hamburger Helper, Tuna Helper or Chicken Helper Home Cooked Skillet Dish via Upromise Deposit
$0.75/2 Betty Crocker Ultimate Betty Crocker Potatoes, Ultimate Hamburger Helper or Ultimate Chicken Helper (SavingStar Deposit)
$0.75/2 Betty Crocker Ultimate Betty Crocker Potatoes, Ultimate Hamburger Helper or Ultimate Chicken Helper via Upromise Deposit
$0.75/3 Hamburger Helper, Tuna Helper or Chicken Helper Home Cooked Skillet Dish (SavingStar Deposit)
Pay $.55ea wyb 4
Kraft Deluxe Macaroni & Cheese or Velveeta Shells & Cheese $2.79
Chef Boyardee Cans or Microwave Cups 10/$10
Buy 2 Wish-Bone Salad Dressing 16oz & Get $2.00 Off
$0.70/1 Wish-Bone or Western Dressing, exp. 2/23/14 (RP 01/26/14 R)
$0.50/1 Wish-Bone or Western Dressing, exp. 2/23/14 (RP 01/26/14)
Old El Paso Dinner Kits, Shells, Taco Sauce, Refried Beans or Seasoning 33% Off
$0.60/3 Old El Paso Products printable
$0.75/2 Old El Paso Products printable
$0.60/3 Old El Paso Product printable
$0.75/2 Old El Paso Products printable
$0.60/3 Old El Paso Product, exp. 3/1/14 (SS 01/05/14 #3)
$0.60/3 Old El Paso Product via Upromise Deposit
Keebler Town House, Club or Toasted Crackers 8-16oz $1.99
$1/2 Keebler Crackers printable
$1/2 Keebler Town House Crackers printable
$1/2 Keebler Crackers, exp. 2/2/14 (RP 12/08/13 R)
$1/2 Keebler or Cheezit, exp. 3/23/14 (RP 01/26/14 #2)
Pay $1.49ea wyb 2
Progresso Vegetable Classics Soup 10/$10
$0.50/2 Progresso Soups printable
$0.50/2 Progresso Soups printable
$0.50/2 Progresso Soup printable
$0.50/2 Progresso Soups printable
$1/4 Progresso Soup, exp. 2/1/14 (SS 12/08/13 R)
$0.50/2 Progresso Soup, exp. 2/1/14 (SS 12/08/13)
$0.50/2 Progresso Soup, exp. 3/1/14 (SS 01/05/14 #3)
$2/8 Progresso Soup via Upromise Deposit
Pay $.50ea wyb 2
Oreo Cookies 8.5-15.25oz $1.99
Hellmann's Mayonnaise $2.99
$0.50/1 Hellmann's Product, exp. 2/23/14 (RP 01/26/14)
$0.50/1 Hellmann's Product, exp. 2/2/14 (RP 01/05/14)
Pay $1.99
Ronzoni Pasta 9-16oz $.79
Tostitos, Ruffles or Tostitos Salsa 3/$9
Beverages
Pepsi 6 or 8pk Bottles 3/$10
$2/2 Pepsi Multipack Plastic Bottles or Mini Cans, exp. 2/4/14 (SS 01/05/14 #2)
$2/2 Pepsi Multipack Plastic Bottles or Mini Cans, exp. 2/28/14 (SS 01/26/14 R)
Pay $2.33ea wyb 2
Buy 1 Capri Sun 10pk & Get Capri Sun Spouted FREE
7UP, Canada Dry, A&W, Sunkist or Sun Drop 2L 10/$10
$0.75/1 7Up Ten, A&W Ten, Canada Dry Ten, RC Ten or Sunkist Ten Soda, exp. 2/28/14 (SS 01/12/14)
Pay $.25
Powerade 32oz 10/$10
Buy 2 Gatorade 8pk 2/$10 & Get 5 Propel 20.7oz FREE
Buy 1 Folgers Ground Coffee & Get 1 International Delight Creamer FREE
Poland Spring Water 24pk 3/$10
Coke 12pk or 8pk Cans 4/$11
Dairy
Borden Singles $3.49
Welch's Juice 59oz 2/$5
FREE after MIR Welch's Refrigerated Juice Cocktail wyb any (3) Welch's Refrigerated Juice Cocktails printable
$1/2 Welch's Refrigerated Juice Cocktail, exp. 1/31/14 (RP 10/06/13 R)
$0.75/1 Welch's Refrigerated Juice Cocktail, exp. 1/31/14 (RP 10/06/13 R)
Pay $1.00
Better'n Eggs 2/$5
Silk AlmondMilk $2.99
$1/1 Silk Half Gallon printable
$1.50/2 Silk Half Gallon, exp. 2/16/14 (RP 01/05/14)
$1/1 Silk Half Gallon, exp. 2/2/14 (RP 01/05/14)
Pay $1.99
Sargento Shredded Cheese 2/$6
$0.55/1 Sargento Natural Shredded or Sliced Cheese printable
$0.40/2 Sargento Natural Shredded or Sliced Cheese, exp. 3/2/14 (SS 01/26/14 R)
$0.50/2 Sargento Natural Shredded or Sliced Cheese, exp. 3/2/14 (SS 01/26/14)
Pay $1.90
Cabot Cheese 6-8oz 2/$5
$1/2 Cabot Products printable
Pay $2.00ea wyb 2
Sabra Salsa, Dip, Guacamole or Hummus B1G1 FREE
$1/1 Sabra Product printable
$1/1 Sabra Product printable
Tree Ripe Orange Juice 59oz $1.99
La Yogurt 10/$4
Frozen
Klondike Bars $1.99 w/In Ad Coupon
Jimmy Dean Breakfast Sandwiches, Sausage, Bowls, or Omelets 20% Off
$0.55/1 Jimmy Dean Product, exp. 2/2/14 (RP 01/05/14 #2 R)
$1/1 Jimmy Dean Delights Sandwich or (2) Delights By Jimmy Dean Bowls, exp. 2/2/14 (RP 01/05/14 #2 R)
Hungry Man Dinners 4/$10
$1/2 Hungry-Man Products printable
Pay $2.00ea wyb 2
Newman's Own Entree $5.99
$1/1 Newman's Own Complete Skillet Meal, exp. 3/8/14 (RP 01/26/14 R)
$1/1 Newman's Own Complete Skillet Meal printable
Pay $4.99
Stouffer's Simple Dishes 5/$10
$1/2 Stouffer's Entrees for One, exp. 2/28/14 (ALL YOU Jan '14)
$1/2 Stouffer's Item, exp. 4/30/14 (RP 01/26/14 #2 R)
Pay $1.50ea wyb 2
Contessa Meal $4.99
Stouffer's Satisfying Servings 4/$10
$1/2 Stouffer's Entrees for One, exp. 2/28/14 (ALL YOU Jan '14)
$1/2 Stouffer's Item, exp. 4/30/14 (RP 01/26/14 #2 R)
Pay $2.00
Celeste Pizza 10/$10
Hot Pockets 4/$9
$1/2 Hot Pockets or Lean Pockets Brand Sandwiches printable
Pay $1.75ea wyb 2
Breyer's Ice Cream 48oz $1.99
HBA
Clear Shampoo or Conditioner 2/$10
$2.50/1 Clear Scalp & Hair Product, exp. 2/23/14 (RP 01/26/14)
Pay $2.50
Pepcid $1.00 Off
$3/2 Pepcid, Mylanta, Lactaid or Tucks, exp. 4/30/14 (RP 01/26/14 #2)
$1/1 Pepcid Product, exp. 4/30/14 (RP 01/26/14 #2)
$2/1 Pepcid printable
$1/1 Pepcid Product printable
Right Guard Xtreme Fresh or Total Defense 5 Deodorant 2/$7
$1/2 Right Guard Xtreme Fresh of Total Defense 5 printable
$2/2 Right Guard Antiperspirant or Deodorant Product, exp. 2/15/14 (RP 01/26/14 #2)
Pay $2.50ea wyb 2
Tums $3.88
$1.50/1 Tums Product, exp. 3/25/14 (RP 01/26/14)
$1.50/1 Tums Freshers or Chewy Delights, exp. 3/25/14 (RP 01/26/14)
$1/1 Tums Chewy Delights, Freshers or Smoothies printable
Pay $2.38
Emergen-C $3.99
Axe Shampoo $4.99
$1/1 Axe Hair Product, exp. 2/23/14 (RP 01/26/14)
Pay $3.99
L'Oreal Excellence $1.00 Off
$2/1 L'Oreal Paris Excellence Haircolor, exp. 3/22/14 (RP 01/26/14 #2 R)
Children's Mucinex $6.99
$2/1 Mucinex Children's Multi-Symptom Cold printable
$2/1 Mucinex Product printable
Pay $4.99
Head & Shoulders $4.99
$1/1 Head & Shoulders, exp. 3/31/14 (Align Product Insert)
$1/1 Head & Shoulders Product, exp. 2/28/14 (P&G Mailer)
$1/1 Head & Shoulders Product, exp. 2/28/14 (P&G 01/26/14)
$1/1 Head & Shoulders Product, exp. 1/31/14 (P&G 12/29/13)
$1/2 Head & Shoulders Product, exp. 1/31/14 (RP 12/08/13)
Pay $3.99
Jergens Hand or Body Lotion $5.99
$1/1 Jergens Daily Moisture or Daily Moisture Fragrance Free Lotion printable
Pay $4.99
Aleve 40-50ct $4.99
$3/2 Bayer Healthcare Product: One A Day, Trubiotics, Phillips, Alka-Seltzer Plus, Bayer Aspirin or Aleve, exp. 2/9/14 (SS 01/26/14)
$3/1 Aleve Product, exp. 2/28/14 (SS 01/05/14 #3)
$2/1 Aleve Product, exp. 1/31/14 (RP 12/15/13)
$5/2 Aleve Product, exp. 1/31/14 (RP 12/15/13)
Pay $2.99
Bayer Aspirin $4.99
$1/1 Bayer Aspirin Product printable
$1/1 Bayer Pain Product printable
$1/1 Bayer Aspirin printable
$1/1 Bayer Product, exp. 2/15/14 (SS 01/05/14 #3)
$3/2 Bayer Healthcare Product: One A Day, Trubiotics, Phillips, Alka-Seltzer Plus, Bayer Aspirin or Aleve, exp. 2/9/14 (SS 01/26/14)
$1/1 Bayer Aspirin Product, exp. 3/15/14 (SS 01/26/14)
$1/1 Bayer Aspirin Product, exp. 2/28/14 (RP 12/15/13)
Pay $3.99
Stayfree Pads or Carefree Liners 2/$5
$0.50/1 Stayfree Product printable
$0.50/1 Stayfree Product printable
B1G1 Stayfree Item, exp. 2/1/14 (SS 01/05/14)
$1/1 Stayfree Product, exp. 4/30/14 (ALL YOU June '13)
$1/1 Carefree Product printable
$0.50/1 Carefree Product, exp. 2/1/14 (SS 01/05/14)
Pay $1.50
Dial Hand Soap Refill 2/$7
$1/2 Dial Complete Foaming Hand Soap printable
$1/2 Dial Foaming Hand Wash, Deep Cleansing Hand Soap, Liquid Hand Soap Refill, Dial For Men Bars, or Tone Bars, exp. 2/15/14 (RP 01/26/14 #2)
$5/$15 Dial Complete Foaming Hand Wash, Dial Hand Sanitizer, Scotties Facial Tissue, Soft Scrub Cleansers, and Triaminic Products via Upromise Deposit
$5/$15 Dial Complete Foaming Hand Wash, Dial Hand Sanitizer, Scotties Facial Tissue, Soft Scrub Cleansers, and Triaminic Products via Upromise Deposit
Pay $3.00 ea wyb 2
Axe Body Wash 2/$7
Dial or Tone Body Wash or Soap 2/$6
$1/2 Dial or Dial For Men Body Wash printable
B2G1 Dial Tone Bars, Mens Body Wash, Lotion, or Tone Bodywash, exp. 2/15/14 (RP 01/26/14 #2)
Pay $2.50ea wyb 2
L'Oreal Skin Care $1.00 Off
$1/1 L'Oreal Paris Skincare Item, exp. 3/1/14 (RP 01/05/14)
$1/1 L'Oreal Paris Skincare Item, exp. 3/22/14 (RP 01/26/14 #2 R)
$1/1 L'Oreal Paris Product printable
$5/$20 L'Oreal Paris Purchase printable
L'Oreal Face Cosmetics $1.00 Off
$1/1 L'Oreal Paris Product printable
$5/$20 L'Oreal Paris Purchase printable
$3/1 L'Oreal Paris Cosmetic Face Product, exp. 3/22/14 (RP 01/26/14 #2 R)
$2/1 L'Oreal Paris Cosmetic Face Product, exp. 3/1/14 (RP 01/05/14)
Olay Fresh Effects $1.00 Off
B1G1 Olay Fresh Effects Facial Moisturizer, exp. 1/26/14 (P&G 01/12/14)
Herbal Essences or Aussie Shampoo or Conditioner 2/$6
$2/2 Herbal Essences Shampoo, Conditioner or Styling Product, exp. 1/31/14 (SS 12/15/13)
$1/2 Herbal Essences Shampoo, Conditioner or Styler Product, exp. 2/28/14 (P&G 01/26/14)
$1/2 Herbal Essences Shampoo, Conditioner or Styling Products, exp. 1/31/14 (RP 01/05/14 #2)
$1/2 Aussie Shampoo, Conditioner or Styler Product, exp. 1/31/14 (RP 01/05/14 #2)
$1/2 Aussie Shampoo, Conditioner or Styler Product, exp. 2/28/14 (P&G 01/26/14)
Pay $2.00ea wyb 2
Colgate Toothpaste or Toothbrush 2/$6
$1/1 Colgate Total, Colgate Optic White, Colgate Max Fresh or Colgate Sensitive Toothpaste, exp. 2/1/14 (SS 01/19/14)
$0.50/1 Colgate Manual Toothbrush, exp. 1/25/14 (SS 01/05/14 #2)
$1/1 Colgate 360 New Colgate Slim Soft Manual Toothbrush, exp. 2/8/14 (SS 01/19/14)
Pay $2.00
Olay Regenerist or Facial Hair Remover Duo $1.00 Off
$3/1 Olay ProX, Olay Regenerist or Olay Total Effects Facial Moisturizer, exp. 2/28/14 (P&G Mailer)
B1G1 Olay Regenerist Facial Moisturizer, exp. 1/26/14 (P&G 01/12/14)
$3/2 Olay Pro-X, Regenerist or Total Effects Moisturizer, exp. 1/31/14 (P&G 12/29/13)
$3/1 Olay Pro-X or Regenerist Facial Moisturizer, exp. 2/28/14 (P&G 01/26/14)
$3/1 Olay Pro-X, Regenerist or Total Effects Moisturizer, exp. 1/31/14 (P&G 12/29/13 R)
$3/1 Olay Facial Hair Removal Product, exp. 1/31/14 (P&G 12/29/13)
Garnier Fructis Shampoo or Conditioner 3/$10
$1/1 Garnier Fructis Shampoo, Conditioner or Treatment printable
$2/1 Garnier Fructis Shampoo Conditioner, exp. 2/22/14 (RP 01/12/14)
Pay $1.33
Centrum or Caltrate $6.99
$8 off Centrum Multivitamin AND ProNutrients Supplement printable
$2/1 Centrum Adult Multivitamins printable
$3/1 Centrum Regular, Silver Multivitamin or Flavor Burst Multivitamin, exp. 2/8/14 (RP 01/05/14)
$2/1 Centrum Multivitamin, exp. 2/8/14 (RP 01/05/14)
$1/1 Centrum, Centrum ProNutrients, Centrum Flavor Burst, Centrum Specialist, Centrum Silver or Caltrate, exp. 3/28/14 (RP 01/26/14 R)
$2/1 Caltrate Product printable
$1/1 Caltrate Product printable
$2/1 Caltrate Product, exp. 4/5/14 (RP 01/05/14)
Pay $3.99
Nature's Bounty Vitamins B1G1 FREE
$1/1 Nature's Bounty Vitamin or Supplement, exp. 3/20/14 (SS 01/19/14)
$1/1 Nature's Bounty Vitamin or Supplement, exp. 3/6/14 (RP 01/05/14 #2)
$3/1 Nature's Bounty Fish Oil or Co Q-10, exp. 3/6/14 (RP 01/05/14 #2)
Pantene Shampoo or Conditioner 12.8oz or Styling Products 2/$7
$1/1 Pantene Styler or Treatment Product printable
$1/1 Pantene Styling Product, exp. 3/31/14 (Align Product Insert)
$1.50/2 Pantene Product, exp. 2/28/14 (P&G Mailer)
$1/1 Pantene Styler or Treatment Product, exp. 1/31/14 (P&G 12/29/13)
$3/2 Pantene Product, exp. 1/31/14 (P&G 12/29/13)
FREE Pantene Conditioner or Styler wyb Shampoo, exp. 2/9/14 (P&G 01/26/14)
Pay $1.75ea wyb 2
Household
Tide Detergent 100oz $9.99 w/In Ad Coupon
$0.50/1 Tide Detergents, Downy, Tide Washing Machine Cleaner, Tide with Oxi or Bounce, exp. 2/28/14 (P&G 01/26/14)
$2/3 Tide Detergents, Downy, Tide Washing Machine Cleaner, Tide with Oxi or Bounce, exp. 2/28/14 (P&G 01/26/14)
$1/2 Tide Detergents, Downy, Tide Washing Machine Cleaner, Tide with Oxi or Bounce, exp. 2/28/14 (P&G 01/26/14)
$3/2 Tide Detergent, Boost, Washing Machine Cleaner or With Oxi or Downy Item, exp. 1/31/14 (P&G 12/29/13)
$1.50/1 Tide Detergent, Boost, Washing Machine Cleaner or With Oxi or Downy Item, exp. 1/31/14 (P&G 12/29/13)
Pay $8.49
Febreze Air Effects 2/$6
$0.50/1 Febreze Air Effects, exp. 2/28/14 (P&G 01/26/14)
$1/1 Febreze Air Effects, exp. 1/31/14 (P&G 12/29/13)
Pay $2.00
Dawn Dish Liquid 2/$6
$0.25/1 Dawn Ultra printable
$0.50/1 Dawn Hand Renewal Power Clean Bleach Alternative or Oxi printable
$0.50/1 Dawn Hand Renewal, Power Clean, Bleach Alternative, or Oxi, exp. 6/30/14 (Charmin Insert)
$0.25/1 Dawn Product, exp. 1/31/14 (P&G 12/29/13)
$0.50/1 Dawn Hand Renewal, Power Clean, Bleach Alternative or Oxi, exp. 1/31/14 (P&G 12/29/13)
Pay $2.00
Downy Unstopables $8.99
$3/2 Tide Detergent, Boost, Washing Machine Cleaner or With Oxi or Downy Item, exp. 1/31/14 (P&G 12/29/13)
$1.50/1 Tide Detergent, Boost, Washing Machine Cleaner or With Oxi or Downy Item, exp. 1/31/14 (P&G 12/29/13)
$1/2 Tide Detergents, Downy, Tide Washing Machine Cleaner, Tide with Oxi or Bounce, exp. 2/28/14 (P&G 01/26/14)
$2/3 Tide Detergents, Downy, Tide Washing Machine Cleaner, Tide with Oxi or Bounce, exp. 2/28/14 (P&G 01/26/14)
$0.50/1 Tide Detergents, Downy, Tide Washing Machine Cleaner, Tide with Oxi or Bounce, exp. 2/28/14 (P&G 01/26/14)
$1/1 Gain Flings or Fireworks or Downy Unstopables, exp. 2/28/14 (P&G 01/26/14)
$2/2 Gain Flings or Fireworks or Downy Unstopables, exp. 2/28/14 (P&G 01/26/14)
$1/1 Downy Unstopables, exp. 2/28/14 (P&G Mailer)
$1/1 Downy Unstopables printable
Pay $7.49
Downy 100oz $8.99
$0.50/1 Downy Liquid or Sheets printable
$0.50/1 Tide Detergents, Downy, Tide Washing Machine Cleaner, Tide with Oxi or Bounce, exp. 2/28/14 (P&G 01/26/14)
$2/3 Tide Detergents, Downy, Tide Washing Machine Cleaner, Tide with Oxi or Bounce, exp. 2/28/14 (P&G 01/26/14)
$1/2 Tide Detergents, Downy, Tide Washing Machine Cleaner, Tide with Oxi or Bounce, exp. 2/28/14 (P&G 01/26/14)
$3/2 Tide Detergent, Boost, Washing Machine Cleaner or With Oxi or Downy Item, exp. 1/31/14 (P&G 12/29/13)
$1.50/1 Tide Detergent, Boost, Washing Machine Cleaner or With Oxi or Downy Item, exp. 1/31/14 (P&G 12/29/13)
Pay $7.49
Hefty Trash Bags Value Pack $6.99
$1/1 Hefty Trash Bags Kitchen or Large Black Trash, exp. 3/31/14 (RP 01/05/14)
$1/1 Hefty Ultimate Trash bags printable
Pay $5.99
Hefty One Zip Bags 3/$5
$1/2 Hefty Slider Bags printable
$1/2 Hefty Slider Bags, exp. 3/31/14 (RP 01/05/14)
$1.25/2 Hefty Slider Bags, exp. 3/31/14 (RP 01/05/14 R)
$1/2 Hefty Slider Bags, exp. 1/31/14 (RP 11/10/13)
Pay $1.04ea wyb 2
Gladware Containers 2/$6
$1/1 Glad Food Protection Product printable
Pay $2.00
Puffs Tissues 2/$4
$1/2 Puffs Item, exp. 6/30/14 (Charmin Insert)
$0.50 off Puffs Singles or Multipack, exp. 2/28/14 (P&G Mailer)
$0.25 off Puffs Singles or Multipack, exp. 1/31/14 (P&G 12/29/13)
FREE Puffs wyb (2) Vicks Products, exp. 2/28/14 (P&G 01/26/14)
Pay $1.50ea wyb 2
Chinet Square Plates B1G1 FREE
$1/1 Chinet Product printable
$1/1 Chinet Branded Products printable
$1/1 Chinet Product printable
Reynolds Wrap Foil 2/$6
$0.75/1 Reynolds Wrap Aluminum Foil printable
$1/1 Reynolds Wrap Heavy Duty Foil printable
$0.75/1 Reynolds Wrap Heavy Duty 18″ Wide Foil printable
$1/1 Reynolds Wrap Heavy Duty Foil, exp. 2/28/14 (SS 01/05/14 #2)
$0.75/1 Reynolds Wrap Foil, exp. 3/31/14 (SS 01/19/14)
Pay $1.50
Febreze Air Effects Twin Pack $4.99
$0.50/1 Febreze Air Effects, exp. 2/28/14 (P&G 01/26/14)
$1/1 Febreze Air Effects, exp. 1/31/14 (P&G 12/29/13)
Pay $3.99
Cascade 75oz or 14-20ct $4.99
$0.50/1 Cascade Complete, exp. 6/30/14 (Charmin Insert)
$0.50/1 Cascade Product, exp. 2/28/14 (P&G 01/26/14)
$1/1 Cascade Product, exp. 2/28/14 (P&G Mailer)
$0.50/1 Cascade ActionPacs, exp. 1/31/14 (P&G 12/29/13)
Pay $3.99
Purex Detergent 150oz $5.99
$1/1 Purex Liquid or Ultrapacks, exp. 2/2/14 (RP 01/26/14 #2)
Pay $4.99
Bounce 120ct $5.99
$0.50/1 Bounce Product, exp. 1/31/14 (P&G 12/29/13)
$0.50/1 Tide Detergents, Downy, Tide Washing Machine Cleaner, Tide with Oxi or Bounce, exp. 2/28/14 (P&G 01/26/14)
$2/3 Tide Detergents, Downy, Tide Washing Machine Cleaner, Tide with Oxi or Bounce, exp. 2/28/14 (P&G 01/26/14)
$1/2 Tide Detergents, Downy, Tide Washing Machine Cleaner, Tide with Oxi or Bounce, exp. 2/28/14 (P&G 01/26/14)
Pay $4.99
Buy 2 Bounty Paper Towels 6 Huge, 12 Large, 15 Regular, Charmin 12 Mega, 24 Double Rolls & Get $4.00 Off
$1/2 Bounty Towel or Napkin Product, exp. 6/30/14 (Charmin Insert)
$1 off Bounty Towels or Napkins, exp. 3/31/14 (Align Product Insert)
$0.25/1 Bounty Towels or Napkins, exp. 1/31/14 (P&G 12/29/13)
$0.25/1 Bounty Towels or Napkins, exp. 2/28/14 (P&G 01/26/14)
$1/1 Charmin MegaRoll, exp. 6/30/14 (Charmin Insert)
FREE Charmin Freshmates wyb Charmin Dry Bath Tissue, exp. 6/30/14 (Charmin Insert)
$1/1 Charmin Product, exp. 3/31/14 (Align Product Insert)
$0.25/1 Charmin Product, exp. 2/28/14 (P&G 01/26/14)
$0.25/1 Charmin Product, exp. 1/31/14 (P&G 12/29/13)
Baby/Pet
Buy 2 Enfamil Refill Boxes & Get $10.00 Off
Buy 2 Pampers Super Packs & Get $8.00 Off Instantly
$1.50/1 Pampers Baby Dry printable
$1.50/1 Pampers Cruisers Diapers printable
$1.50/1 Pampers Swaddlers Diapers printable
$1.50/1 Pampers Baby Dry Diapers printable
$1.50/1 Pampers Cruisers Diapers printable
$1.50 off Pampers Diapers, exp. 1/31/14 (P&G 12/29/13)
$2 off Pampers Diapers or Pants AND Wipes, exp. 2/28/14 (P&G 01/26/14)