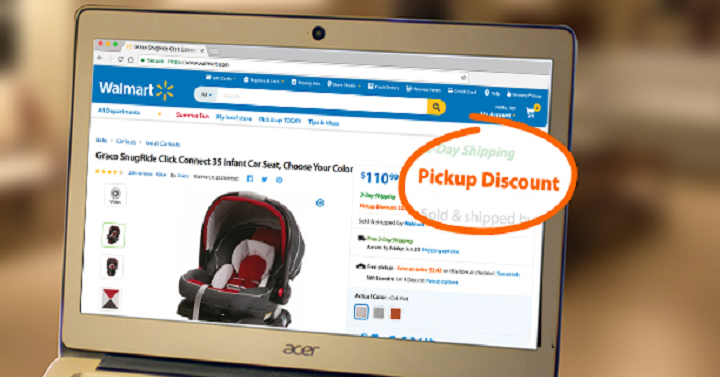 We've seen it happening more and more lately with everyone shopping online. Stores are offering an incentive for you to purchase online and opt to pick up in store. Many times this allows you to avoid paying for shipping and get your item faster. It's also great for hiding Christmas presents and picking them up when it's most convenient for you. Here's some of the stores that offer in-store pick up as well as some of the BONUS OFFERS that go along with it!
***Although you can't pick up your purchase from Amazon they do offer a promo when you select no-rush shipping at checkout. They've had promo's for Prime Pantry, $1 video credit, $5 beauty promo and more. ***
Make sure when you head to pick up your purchase you take your ID with you. Some stores will have your items ready to pick up within the hour but watch your email for notification. Then be sure to pick up your items in a timely manner as some stores will refund your money and return your items back to the shelf if they're not picked up.