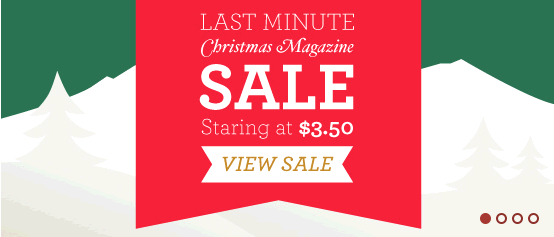 Just a reminder about some of the awesome magazine subscription deals during the last minute Christmas Magazine Sale at DiscountMags.com. Subscriptions start at just $3.50, and you won't have to worry about auto-renewal. There's a magazine for everyone on your list, so be sure to check it out!
There are also a few codes you can try that might be able to save you even more….
5off30 – $5 off orders $30+
10OFF50 – $10 off orders $50+
15OFFMAGS – $15 off orders $70+
Check out more last minute gift ideas here!