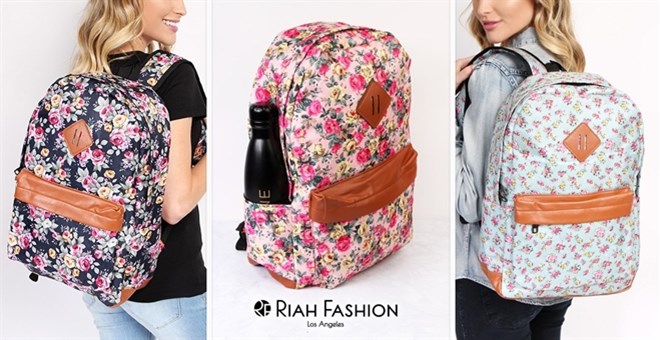 Oh, how cute! These would be perfect for summer day packs, diaper bags, or backpacks for school!
Choose from 7 different floral backpacks on Jane right now and pay only $7.99! That's a sweet discount on the regular price of $30.00! Features one inside patch pocket, one outside zipper pocket, two minimal side pockets and two adjustable shoulder straps.
Shipping adds just $3.99 for the first item and $1.49 for each additional item.