Corn fritters are a tasty and cheap side to all sorts of dishes, including fried chicken, steak, salad, and pork chops. In fact, corn fritters—in my opinion—are good with just about anything! YUM!
I always thought that corn fritters were some sort of Southern voodoo, though, and I never made them until a few weeks ago. Then, I discovered Jiffy Mix corn fritters…
Jiffy cornbread mix is a staple in my pantry, and I always have some on hand. To make corn fritters with Jiffy mix, just add some canned corn, eggs, and sour cream! The following recipe is really just a paired down version of the original Jiffy mix corn fritter recipe. We've also made these without the sour cream, and they've turned out just as tasty! You can also get away with using just one egg, but they may fall apart a little easier.
Jiffy Mix Corn Fritters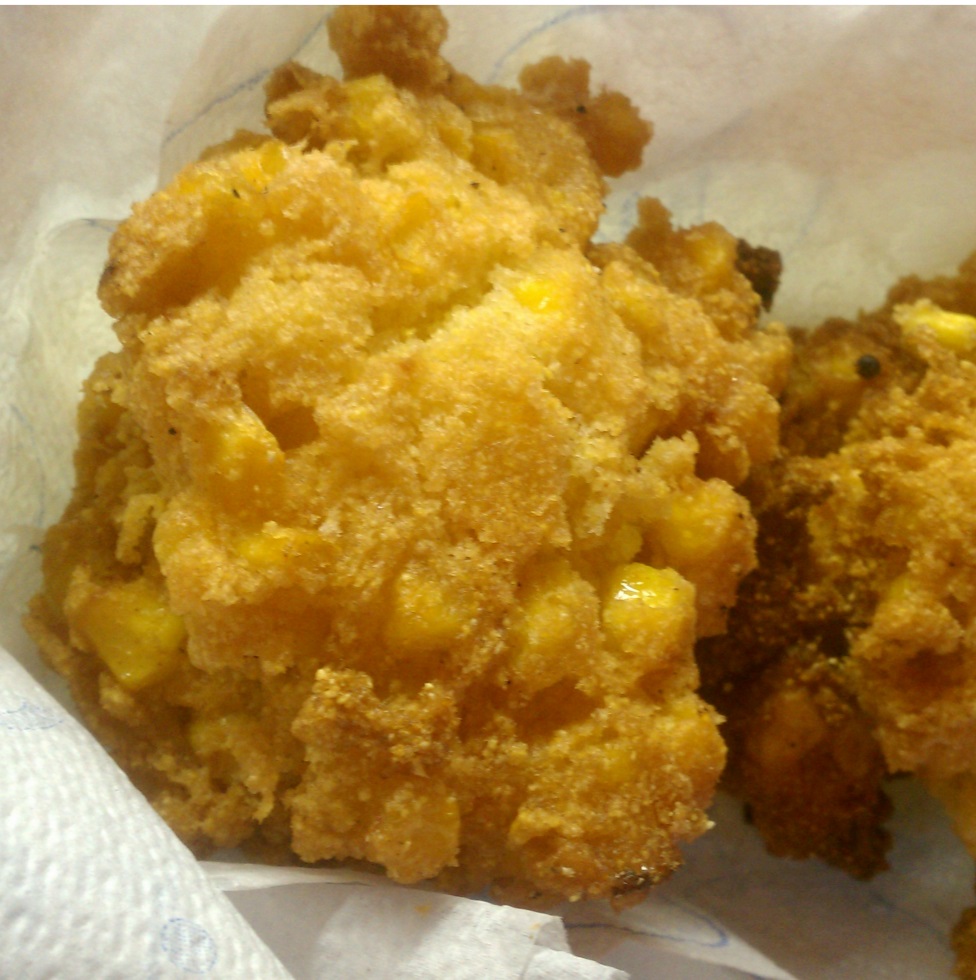 Ingredients
Jiffy cornbread mix
1 can corn
2 eggs
1/4 cup sour cream
Oil for frying
Directions
1. Preheat deep fryer oil to 350°. If you aren't using a deep fryer, you can also heat an inch or two of oil in a frying pan on medium to medium high heat.
2. Mix Jiffy cornbread mix, eggs, and sour cream.
3. Drain corn and fold into mixture.
4. Drop spoonfuls of corn fritter batter into the hot oil.
5. Fry for 2 – 3 minutes per side, or until browned.
6. Drain on paper towels and serve hot.
You can serve corn fritters by themselves, or you can serve them with a dip. Plain sour cream or ranch is great with these, but we like to mix up a quick "zesty sauce" when we make corn fritters. It's basically nothing more than mayo, mustard, ketchup, and horseradish. Sound weird, I know, but it works really well with these corn fritters!