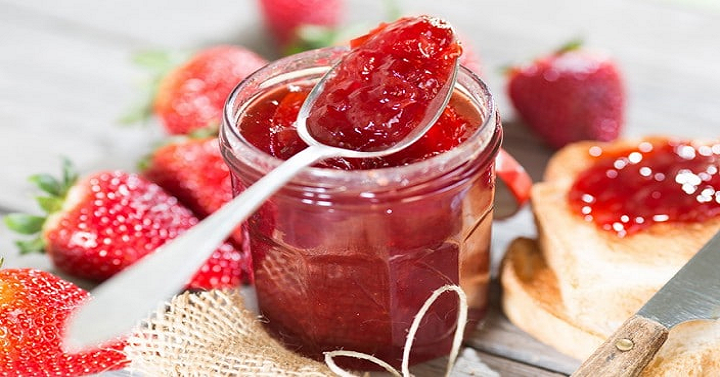 I'm loving all the fruit coming on! From pears and peaches to plums and more I've been busy canning away! This year though I stepped out of my comfort zone and make jam! Guys, this was my first year making jam and can I say, it's so easy!! My amazing friend gave me her recipe and I got busy whipping up batches! Here it is:
7 Cups of peaches
7 cups sugar (or to liking)
1 box Jello (large box) I used strawberry but orange and raspberry sound yummy too
I left the skin on my peaches but just cleaned them really well and took out the pits. Then once I had seven cups I added the sugar and turned on the burner to cook them down. I used my immersion blender to get everything mixed and blended together then added the jello. Allow to simmer until thickened and then can them.