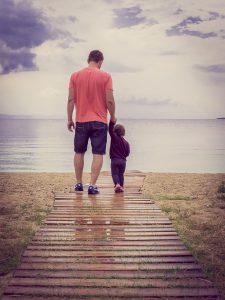 Did you see the article we posted the other day about DIY Father's Day gifts? Since many of us are still at home, I like the idea of gifting Dad with the best DIY Father's Day gifts. 
The thing about parents is that we always love gifts that our children make for us. I have been a mother for 16 years now and I can promise you that my favorite gifts that I have ever received were gifts that my children have made for me. Believe it or not, my husband is the same way, he gets pretty choked up when the kids make gifts for him. 
More Easy DIY Father's Day Gifts
Next to homemade gifts from his kids, the best gift for Dad is food! They always say that the way to a man's heart is through his stomach and that goes for any man in your life. To start Dad's special day off with a delicious breakfast is going to put a big smile on his face!
Rock painting is all the rage right now. These Dad Rocks are awesome for lots of reasons, but first of all, because it is great for those who are crafting newbies. They are incredibly easy to create!  
If Dad is a baseball fan, this Baseball Glove Photo Pop-Up Father's Day Card is going to be a big hit! It's super cute and easy to create! He will cherish this one forever!
Yes, the kids are the reason for the holiday, but don't forget that you need to celebrate Dad too! This "Year of Dates" gift is going to remind your man that he is still your guy! 
What will you be making for Dad this year?