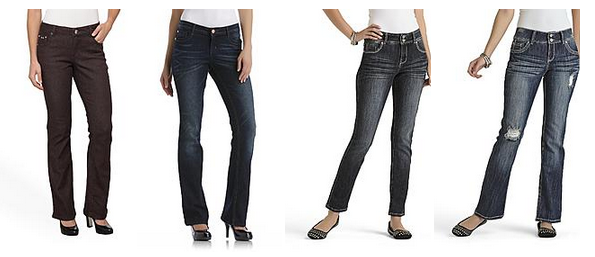 Who needs jeans?? I do! I do!
Head over to Sears, where a huge selection of women'sand junior's  jeans and pants are on clearance for just $3.99! Many items are also available for free store pickup, or you can pay $5.75 for shipping.
There are still lots of styles left, and you'll find tons of styles – skinny jeans, bootcut jeans, capris, and more. You can also find colored jeans, if basic blue isn't your thing.
I'm pretty excited about this sale, since these jeans are actuallycheaper than at my local thrift store!
Resources You Might Like: