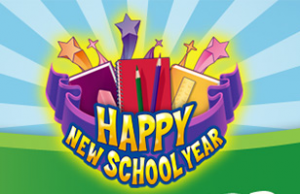 Kellogg's is offering a chance to receive $5 – $100 Cash Cards in specially marked boxes of Kellogg's cereal boxes or Kellogg's Pop Tart boxes as part of their Happy Back to School Year Promotion.  Entry dates are open until 7/02/12.  You may also request a chance to obtain a card and a copy of rules by mail, using this address:
Kellogg's Happy New School Year!™ Instant Win Game
Attn: Chance/Rules
P.O. Box 7206
Kalamazoo, MI 49003-7206
Read the full details of the Official Rules here.
Also, play the Milk Fits You Sweepstakes for a chance to win a $100 Justice gift card for your Back to School clothing purchases!  There are 10 winners per day.  There are two ways to enter, (1) online, or by (2) text:  LOOK or STYLE to 84848. Entry dates are open until 8/16/2011 and are limited to one entry per address/cell per day.  Children ages 8+ are eligible to play with parent's permission.
Thanks, Sweeties Sweeps!