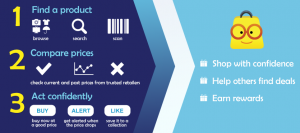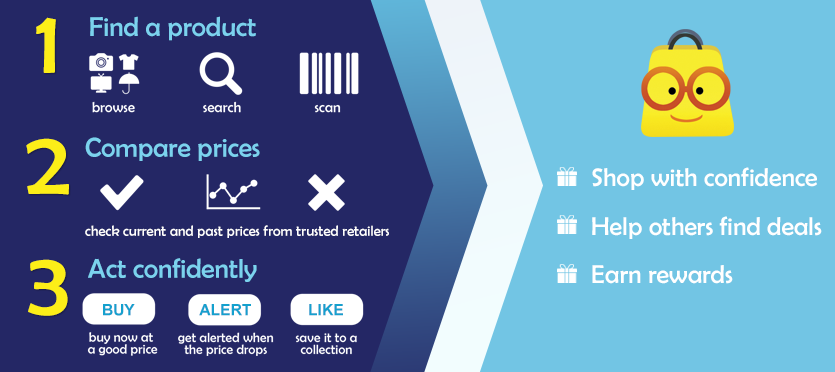 Early fall is the time of year when I start scoping out the stores for Christmas gifts. I don't usually buy anything just yet, but I do like to get ideas and see just how much I'll most likely spend for the year.
Since we don't have money to throw around, it's important that we stick to our budget and don't overspend. And this year, I think I have a secret weapon to help me do just that…
Remember that Smoopa app I told you about? It's a great little shopping companion in the grocery store, but it also has the potential to be an awesome holiday shopping companion as well!
Here's a little reminder of how Smoopa works…
Scan barcodes of items you're considering purchasing and enter the price. 
Earn rewards for scanning and purchasing certain items!
Well, the Smoopa app also helps you compare prices quickly and easily, which makes it one of my must-have apps this holiday season!
I often find myself staring at the shelves during the holiday season wondering if I'm getting the best deal on that hot new toy or gadget. Is this the best price? Can I get it cheaper at another store? Should I buy it online instead? Wait – where did I leave my wallet this time?!
As you can see, I'm a worrywart when I'm shopping, especially during the mad holiday shopping dash. It can get pretty intense…

With the Smoopa app, though, you don't have to go through all of that stress and hassle! All you have to do is scan the barcode of potential purchases and enter the price.

Smoopa will give you the green light if the price you entered is the lowest! This little app does the work for you by comparing your price to online and in-store prices of the same item at competitors.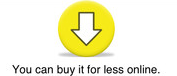 If there's a better deal to be found online, though, you'll get a yellow light. Yikes! That means "Slow Down"…and check out the lower price online. The online prices Smoopa gives you also include shipping costs as well, so you won't be surprised at checkout.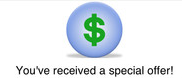 In some cases, you may even receive special offers and get rewarded for making purchases! Rewards can be redeemed via PayPal, checks, or gift cards. These should be a nice little bonus after the holiday shopping rush.

Getting started with Smoopa is super easy too! Just download the app, create a free account, and start scanning! If you're starting to think about doing a little holiday shopping, make sure you give Smoopa a try. I highly recommend it, and you might be surprised at how much you can save! You can even get your first $2 reward when you sign up and use the code COMMONSENSE2014!
More Frugal Living Resources: