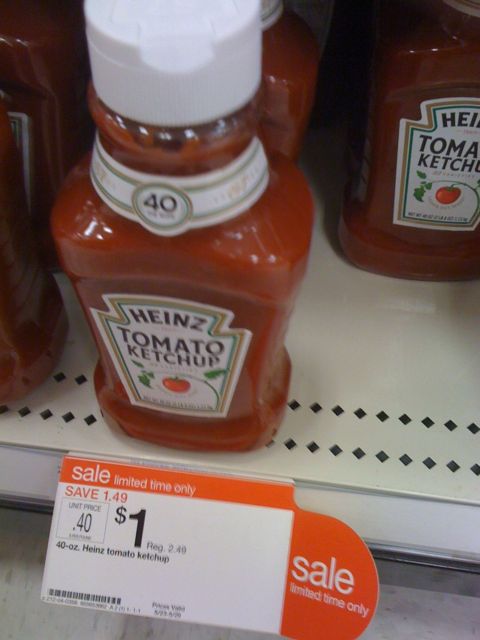 I was surprised to find this morning that Target, like Walmart, is also offering the 40oz bottle of Heinz ketchup for just $1. I just want to note that there were some bottles of Heinz ketchup not marked at this price at the entrance of the store, but they were marked this price on the shelf were the ketchup can regularly be found.
How can you get this free?
If you shop at Albertsons or Jewel, your sales circular has a coupon for $1/1 Heinz ketchup. Use this coupon to get them free at either store. Now, I looked at the Jewel ad online and the coupon is a manufacturer coupon that says "Redeemable at Jewel" but it didn't say it was redeemable there ONLY. Both Target and Walmart should get reimbursed for the coupon. This may be, however, a YMMV deal, or dependent upon your cashier.
Thanks Couponing for 4 who has your Jewel deals and your Dominicks deals for this week!