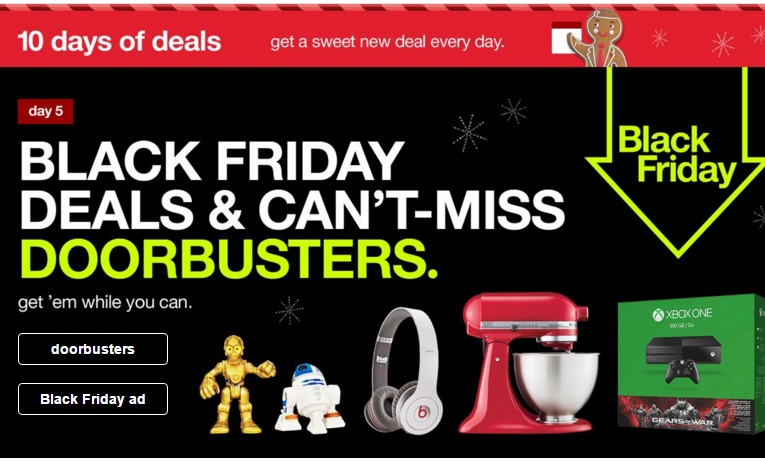 The Target Black Friday sale online is in full swing! And, it seems to be having fewer issues than the online Walmart Black Friday sale…
Pretty much all of the deals I checked from the Target Black Friday sale list were live with the advertised prices. With the exception of the in-store only TV deals that I mentioned earlier, that is.
There are still tons of great deals to be had online, though! You'll definitely want to check out the Target Black Friday deal list before shopping!