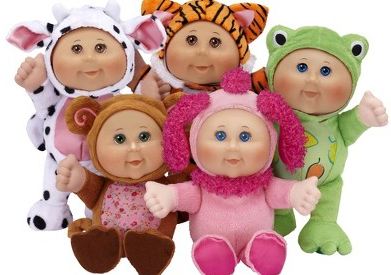 Don't forget that this week you can get these for just $6 at Target:
Buy Cabbage Patch Cuties — $8 ea
Use $2.00 off any ONE Cabbage Patch Kids Cuties item
Pay $6  after coupon
That is if you can find them!  I found all of ONE at my own local store.  These are cute though and don't forget that you can price match at Walmart too.