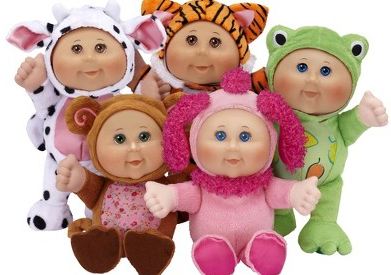 WOW! you can't deny that are some awesome toy deals going on at the moment.  Check out this other deal you can get at Target starting on 3/24:
Buy Cabbage Patch Cuties — $8 ea (3/24 – 3/30)
Use $2.00 off any ONE Cabbage Patch Kids Cuties item
Pay $6  after coupon
I also got a $5 off $20 toy purchase catalina coupon last time I checked out at Target.  If you are lucky to get something like that your deals are even better.
Thanks Totally Target!