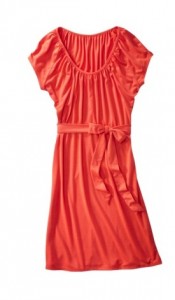 Some nice deals available from Target today.  Check out what they call Essential Summer dress for $20.  This is available in some lovely colors.  Other daily deal offers include:
Merona® Womens Plus-Size Short-Sleeve Elevated Scallop Trim Dress – Assorted Colors $16.00
Paul Frank for Target® Juniors Julias Hoodie – Green $15.00
Women's Sandal Collection – Assorted Styles/Colors $18.00
All of these ship free and are available at this sale price today only, 3/10.