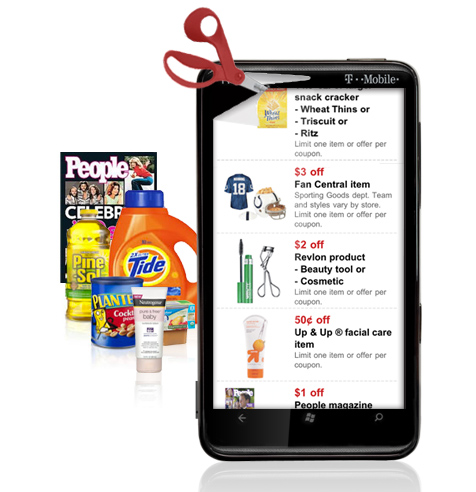 Yipee!  This morning I received a new set of Target mobile coupons on my iPhone.  If you are not set up for this, just register your smartphone here on the Target website and regularly Target will send Target store coupons that you can pull up on your phone and show the cashier at checkout for added savings.
Here are the coupons that were sent this morning:
$2 off Swimsuit top or bottom
$1 off up & up SPF skin care item
$0.75/3 trial and travel items
$5 off Womens Denim Item: Shorts, Pants or Skirt
20% off Merona item accessory, Apparel or Shoes
$1 off Mitchum Deodorant
$2 off Rimmel Cosmetic Item
$1 off Target Cafe or Pizza Hut Express food or drink item
If you got these coupons, you can use the $5/1 denim item coupon to get the clearance jeans for FREE. You can stack the $2/1 Rimmel product coupon with this $2/1 Rimmel Mascara coupon (zip 60712) to get one mascara FREE.  The mascaras sell for around $2.29-2.99, so even without the mobile coupon this is a good deal.
Thanks, Keeping Cents!