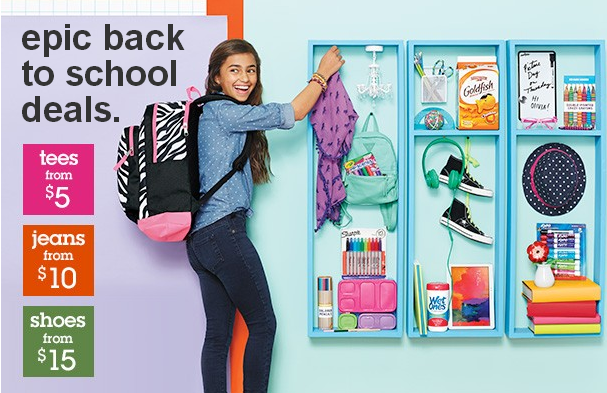 Grab some back to school basics without breaking the bank at Target! I told you earlier about the $10/$40 store pickup order deal, and you may be able to take advantage of it for school clothes as well!
Head over and check out the selection of kids' back to school clothes at Target.com. Shirts start at just $5 each and jeans start at just $10 each. If you can find some clothes that are available for store pickup at your local Target, you can save an additional $10 off your $40 order! So, if you buy 8 $5 t-shirts, that's just $30, or $3.75 per shirt!
There's also another discount you can get – spend $50 on regular priced clothing and save $10. Regular prices start at around $9 for t-shirts.
Remember – Target REDcard holders also get an additional 5% off and FREE shipping!