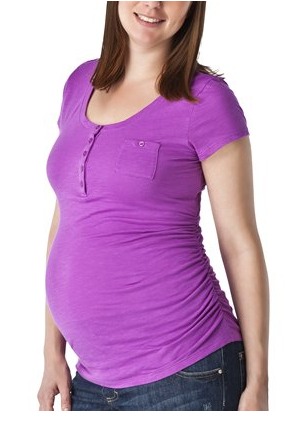 That $5 off Target coupon code that I shared with you earlier also applies to the Target Daily deals.  Since those iclude free shipping, you can get $5 off and free shipping on any of the daily Target deals.  One of the offers available right now is Liz Lange Maternity Tops for $5.  Use coupon code TGT75HFN to get one for $3 shipped.  To get the deal:
On the Target website click on Daily Deals Icon on the right hand side.
Use the code TGT75HFN to get the $5 off your order.  Taxes apply where applicable.
Thanks, Mashup Mom!