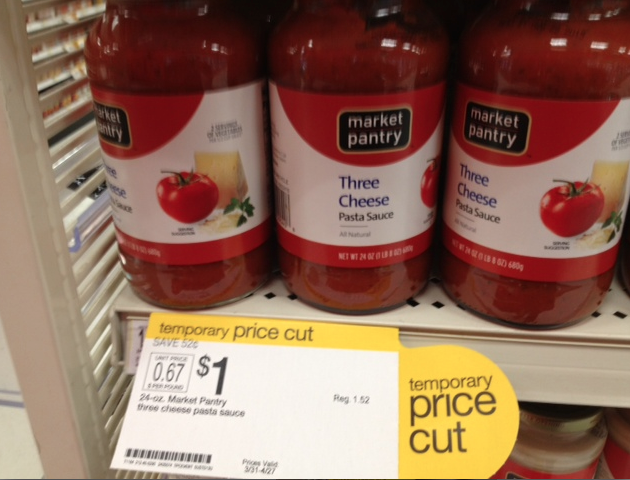 Through 4/27 Target has Market Pantry Pasta Sauce and Pasta on sale for just $1 each.  There is also a Target coupon available to make these items even cheaper:
Market Pantry Pasta Sauce 24oz jar or Pasta 1lb box $1
Use $1/3 Market Pantry Pasta item, TARGET coupon
Pay $2 for three after coupon or 67 cents each
Both of these are great prices for stocking up.  Check out other Target deals here.