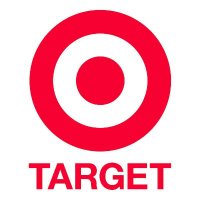 You bet! And it's just another reason to be proud to be a full-blown "Tarzhay" junkie!
At the beginning of last holiday season, Target made headlines when it announced that it would match online prices on certain websites, including their own and some competitors' websites. At the time, many people thought that the change would only be in effect for the holiday shopping season.
Target, though, had other plans. In January of last year, the chain announced that the online price match policy was there to stay.
Of course, like any other price match policy, there are some stipulations. Customers can only get a price match from certain websites. This, of course, includes its largest competitors' websites, like Walmart.com, BestBuy.com, ToysRUs.com, and BabiesRUs.com. Target will also match online prices from its own website, Target.com.
But, does Target match Amazon prices? Yes it does – with a few stipulations, of course. Target will not price match Amazon marketplace items, which are those sold and shipped by 3rd party sellers. These are often the items that you can find
A few other stipulations are in place when it comes to Target's online price matching policy. The item that you want price matched must be identical in every way to the item you found elsewhere for cheaper. It must be the same brand, size, color, quantity, model number – everything. If there is even a slight difference, Target will not match the price.
So, how do you get Target to match the lower price you found? It's simple really. Just take proof of a lower price to Guest Services at your local Target. Acceptable proof can be a printout of the webpage or the actual webpage on your phone. You should also consider downloading the Amazon Price Check App for Android devices
 or the Amazon Price Check App for Apple devices, which makes it easy to scan barcodes of items to locate them quickly on Amazon.com. A Target associate will then verify the price before giving you the discount.
You can read the whole Target price match policy here.
In reality, though, you may only be able to take advantage of Target's online price match periodically, as Target deals are often very hard to beat.