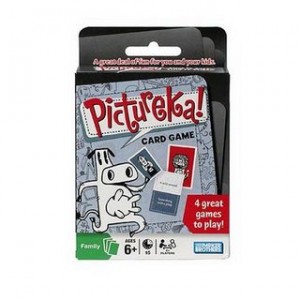 Coupons.com just uploaded a TON of Toy coupons.  Two of the coupons that are now available are for $5 off one Pictureka game and $4 off one Monopoly Game.  Both Target and Walmart carry the travel size version of these games.  Here's the deal you can score:
Pictureka Travel Game $5.99-$6.64
Use $5/1 Pictureka Game printable coupon
Pay $0.99-$1.64 after coupon
Monopoly Travel Game $5.99
Use $4/1 Monopoly Game Travel coupon
Pay $1.99 after coupon
At both stores you can find these games hanging on a rack by the toy section.  'll be picking some of these up for my nephews and nieces.  These games look great for long car rides.