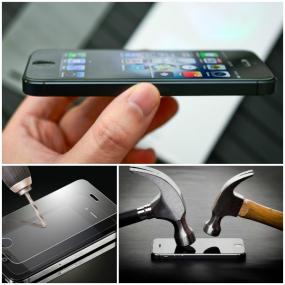 Tempered Glass Screen Protector For Iphone 5 5s 5c
$2.55 after code E8IBHB
Free Shipping!
Safeguard the display on your Apple iPhone 5, 5s or 5c against scratches and smudges with this tempered glass screen protector that features construction for reliable protection.
Compatible with Apple iPhone 5, 5s and 5c For a custom fit.Tempered-glass material.Helps protect your device's screen against scratches and offers optimal clarity to ensure a clear view of displayed content.Smooth touch enables precise navigation of your device's touch screen.Tapered edges help prevent snagging.Easy-to-install design allows you to apply the screen protector without using a squeegee or liquid.