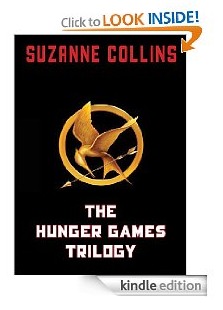 UPDATE: Price on both websites is now $17.85.
Wow! Awesome deal for this The Hunger Games Trilogy
. Get it for just $4.38. This deal may not last very long as it is 90% off regular price. This is a great trilogy. I am currently re-reading it for the third time.  I have loved it so much.
UPDATE:  This is also available at the same price as a Nook Book.  This is for all three books: The Hunger Games, Catching Fire and Mockingjay.  What a deal!