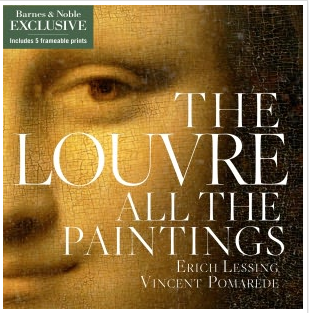 Absolutely perfect present for the Arts fan!  You can get The Louvre: All the Paintings Hardcover book (comes with DVD-ROM too) for $26 from Barnes and Noble.  This book includes all 3,022 paintingscurrently on permanent display at the Louvre. The paintings within each group presented chronologically by the artist's date of birth. Four hundred of the most iconic paintings are singled out for detailed discussion. The attached DVD-ROM allows readers to browse by artist, date, school, historical genre, or by location in the museum.
I think this would make an exceptional educational present for young and old.  This item is on sale for $37.50 but use coupon code T9P3E3W to being your total down to $26.25.  Shipping is free on this item.
This sells on Amazon for $47.